Selling your home can be a complex and emotional process—but after you accept an offer, it's smooth sailing, right? Well no, not always. Unfortunately, there are a few things that can derail a home sale even when it seems like a sure thing. But with the right agent and a little bit of preparation, you can make the sale of your home as effortless as possible.
Whether you're already staging for an upcoming open house or you've just started thinking about selling, check out the following potential pitfalls of home sales and how to avoid them.
Surprises during the inspection
Once you accept a buyer's offer, they'll have a licensed home inspector review your house. This is different from an appraisal, which is an assessment of your home's value, and instead focuses on the physical structure. A home inspector looks for damage to everything from the roof down to the foundation and makes a detailed report. 
The buyer can then ask you to make repairs before closing—and many make offers contingent on the results of the inspection. If you're not aware of problem areas in your home, an inspection could cause a sale to be delayed or fall through. Possible deal breakers include:
Uncovering mold during an inspection is a buyer and seller nightmare because it's a cost- and time-intensive problem to solve. For many, mold is also scary. Even common varieties are toxic, causing allergic reactions and health problems. And if mold isn't removed correctly, it will return!
Structural or systemic problems
This could include problems with the foundation or roof, the HVAC or electrical systems, or any big, in-the-bones issue that will cost the buyer much more to repair than they intended to spend. Even if you're willing to cover the cost, large-scale problems like this could result in long delays.
Radon is a naturally-occurring, carcinogenic gas found in all types of homes all over the country. According to the NC Department of Health and Human Services, Wake County has had some of the highest recorded concentrations of radon in North Carolina, and the only way to know if there is radon in your home is to test. If a buyer's home inspection finds high levels of radon, it could potentially turn the buyer off.
How to avoid surprises during the inspection
The best way to avoid surprises during the inspection and prevent unexpected delays is to perform your own pre-listing inspection. That way you'll uncover any big problems early and have the chance to repair them when you're not under pressure.
It's also possible to avoid inspection contingencies altogether. In hot markets, 23% of buyers waived inspection contingencies to make their offers more competitive. If you have multiple offers on your home, ask for inspection contingencies to be waived.
Problems with the final walkthrough
After inspection, a buyer may ask you to perform repairs to the home before closing. If you choose to do this, the buyer will do a final walkthrough afterward, which is their opportunity to take a last look at the house. They'll bring their agent and their inspection checklist to verify that all the agreed-upon repairs were completed. If they weren't, your deal could fall apart.
How to avoid problems with the final walkthrough
Avoid this problem by following through with any repair you commit to after the inspection.
During the closing process, the buyer's camp will perform a title search. This is a required step, and it's done by a lawyer or title company to make sure you have the legal right to sell your house. If the title search uncovers something—even a minor tax or fee related to the property—it can delay closing.
How to avoid delays due to title defects
This one is a bit trickier because title searches are long processes that involve deciphering legalese and scrutinizing documents galore. Unless you're willing and able to do this yourself, your best bet for preventing delays is to let the pros handle it and if any title defect pops up, handle it right away.
Unfortunately, sometimes even with a pre-approval, a buyer doesn't get final approval for a mortgage. Maybe they made a large purchase on a line of credit between the pre-approval and now, or maybe they were approved on income without a credit review. If a buyer's financing falls through, they can usually use the mortgage contingency in the contract to back out of the sale—which means it's back to the drawing board for you.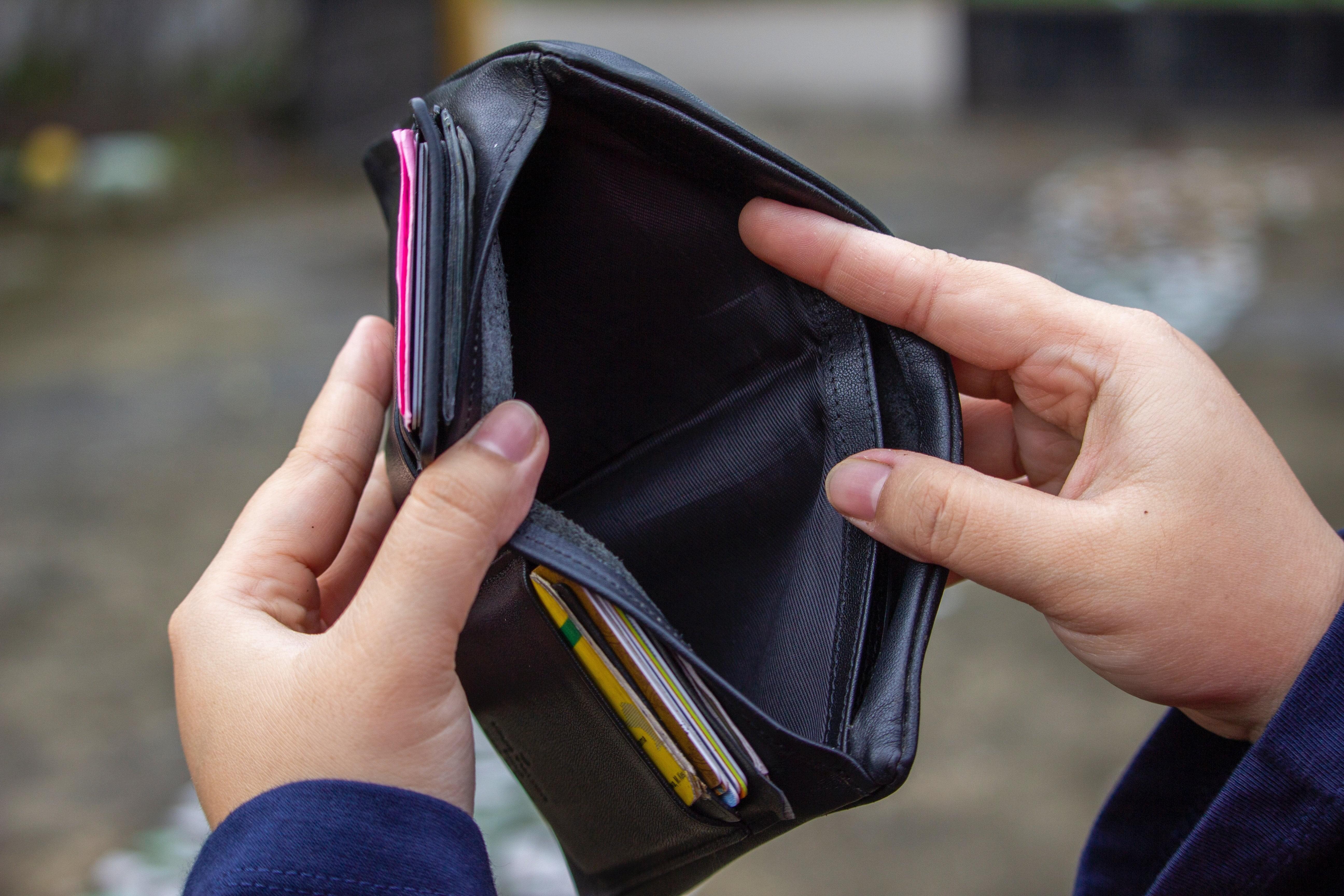 How to avoid buyer financing issues
The National Association of Realtors finds that 21% of failed contracts are the result of buyer financing issues. It's difficult to plan for this, but there are a couple things you can do to reduce your risk. Choosing to work with buyers who are pre-approved through reputable lenders that have thorough pre-approval processes can minimize uncertainty.
A second way to circumvent this problem is to accept a cash offer. Cash offers tend to be lower than financed offers, but some sellers make that trade-off because cash carries more confidence. An expert real estate agent can help you decide which route is best for you and your home.
Hiccups in a buyer's home sale
According to the National Association of Realtors, only 8% of recent offers included a home sale contingency, but 56% used equity from their own home sale to purchase a new one. This means over half of buyers are also selling, and they're counting on their home sale to fund their new purchase.
While the official home sale contingency has become rare in today's market, many buyers still need to make their own sales, and a problem in their transaction can lead to a problem in yours. Couple that with longer lead times with all players in the real estate space—like lawyers, movers, and cleaners—and you're dealing with two transactions facing potential costly delays instead of one.
How to avoid delays due to hiccups in a buyer's home sale
The only way to completely avoid this issue is to choose an offer that isn't dependent on the sale of another property. But since the data shows that these offers are the minority, this strategy might not work for you.
Another option is to evaluate the buyer's home sale situation. Your expert agent can communicate with theirs and find out more about their timeline. If their house is closing soon, it might be a good bet. If they've only just listed, you could be looking at long delays.
Like selling a home, buying a home is a huge decision—and an exciting one. In an emotional moment, a buyer may make an offer they later want to walk back. It could be because they overestimated their budget, or maybe because one partner was more excited about the property than the other.
Additionally, North Carolina is a Due Diligence state, meaning a buyer has two weeks to a month after signing a contract to complete inspections and decide whether or not to move forward. During this period, the seller takes the house off the market. If the buyer backs out during the due diligence period, you'll need to relist, and there's a chance you missed out on another potential sale.
How to avoid a buyer change of heart
You can't always predict which buyer is most likely to follow through, but you can make an educated guess. To show enthusiasm and serious intent to buy, buyers in North Carolina can make an earnest money deposit and a due diligence deposit.
Due diligence money is like earnest money in that it's an upfront payment made during a home purchase. But while earnest money is held in escrow and refunded if the buyer backs out during the due diligence period, due diligence money is not.
Due diligence money is a payment the buyer makes usually within 24 hours of signing, and it's non-refundable unless you, the seller, back out of the deal. That means that if the buyer decides to not move forward with the sale during the due diligence period, that money stays in your pocket. It's safe to say then that offers with bigger due diligence deposits indicate serious buyers who are less likely to walk away at the last minute!
Closing document mistakes
When the inspections are done, each contingency has been met, and everyone is happy, it's time to finalize the deal. The last issue you can run into at this point is a mistake in the closing documents. This can be something as simple as a misspelled name, but it will make the whole document invalid, leading to further delay.
How to avoid closing document mistakes
Your agent should be with you on closing day, and she should walk you through each document step by step to make sure you understand what you're signing. She can also help you check each one for accuracy to prevent delays and help you take the next step on your homeownership journey.
Looking for the perfect listing agent? Look no further.
All of these mistakes can be easily avoided with an expert agent by your side during the home sale process. Complete the form below and our team will reach out to schedule a listing consultation at no cost to you.
Not quite ready to commit, but interested in learning more about how you can leverage your property to win in today's real estate market? Our team of Raleigh locals and market experts are here to help! Let's get coffee.