We often associate spring with planting and fall with the harvest. But for some plants, fall is the best season for seeding—and that includes your lawn! Raleigh is located in the Piedmont region where cool-season grasses thrive. To learn more about cool-season grasses, fall planting, and how a beautiful lawn adds to your home's value, read on.
When is the best time to plant grass seed?
The best time to plant grass seed depends on the type of grass. There are two main categories: warm-season grasses and cool-season grasses. Warm-season grasses should be planted in spring, and cool-season grasses should be planted in fall for the best success.
What benefits does fall planting offer over spring? In the fall, cool-season grasses use the warm soil temperatures to germinate seeds while benefiting from the cooler air, which is ideal for grass growth. Additionally, there are fewer pests and fewer weeds to compete for resources this time of year, so your lawn will establish more quickly. With a little love, cool-season grasses seeded in the fall will be healthy and robust by the time winter arrives.
Cool-season grasses also tend to stay green for most of the year, unlike their warm-season counterparts. That means year-round beauty and year-round enjoyment.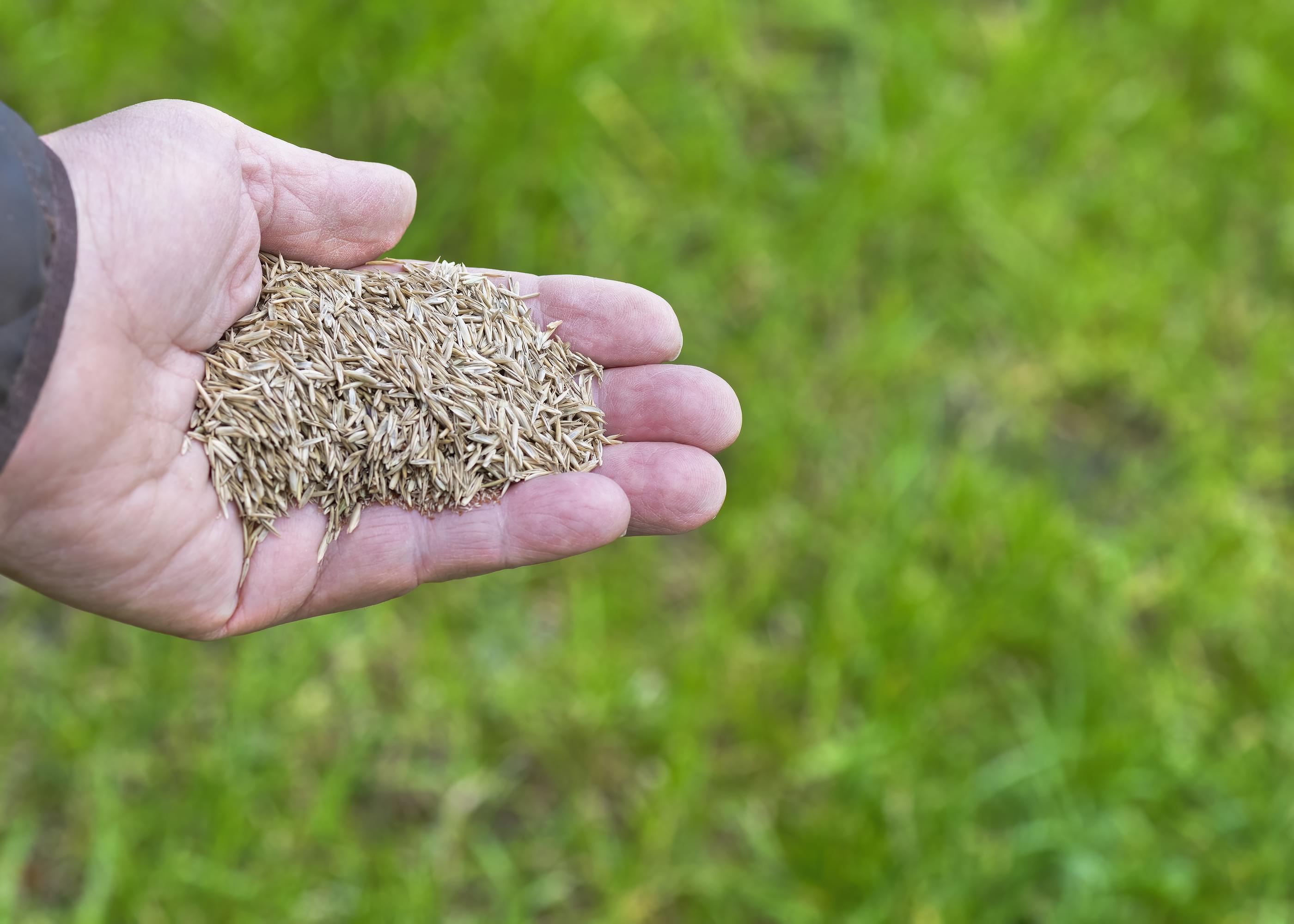 What types of grass are best for fall planting in Raleigh?
Many types of cool-season grasses can be successfully planted in the Triangle region. However, the types that need the least maintenance, including the least water and the fewest pesticides, are native grasses. Native grasses tend to have their own defense systems against native pests and honed ways of competing with native weeds, which means they don't need to be treated with pesticides the same way non-native plants do. They're also well-adapted to their natural environments, meaning they don't need much outside interference (like daily watering) to thrive.
Red fescue is a cool-season grass native to most of North America. It creates a soft, touchable lawn suitable for heavy foot traffic. This grass can handle full sun, but also lots of shade—which many other turfgrasses will not tolerate. It can also grow in most types of soil, tolerates drought, and resists damage from grazing by deer and other animals.
Red fescue can be planted on its own or as part of a seed blend. It can be mowed to a two- to three-inch length—but if you prefer a lush, meadow look, uncut red fescue will provide it.
Grass seed blends are a great way to ensure you have a beautiful lawn that stands up to the elements. They combine different types of grass from the same category (cool-season grasses in this case), such as Kentucky bluegrass, fescues, and ryegrass. Each species of the blend offers a different benefit, like shade tolerance or drought resistance. Combined, they grow a lovely, uniform yard for your home.
Local garden shops are the best places to find seed blends appropriate for your area. Here are a few in Raleigh:
A beautiful lawn increases home value
According to the Lawn Institute, a well-maintained lawn adds 15% to your home's value. For the average home in Raleigh, that's an increase of $68,626.50.
If that's not enough, the return on investment for lawn care is higher than almost any other home improvement project. A recent study shows that spending $268 on lawn care provides a $1,200 increase in value. That's a 352% ROI.
Whether you improve your lawn on its own or as one part of a landscaping project, upping your home's curb appeal is always a good bet for increasing your home's value. It's also a great way to improve your quality of life and the enjoyment of your space.
Want more home improvement tips specific to Raleigh?
Get us in your inbox. We have over 20 years of experience living and working with Triangle real estate. We'll keep you updated with everything from home improvement tips to Raleigh real estate market information and local insights. Fill out the form below to get started.