Before listing your home, you should max out your curb appeal, beautify your entryway, and fulfill the potential of your home's interior aesthetics.
Cosmetic work on your home may not seem like it should be a priority compared to other aspects, but it's the first thing a buyer will notice. When you're getting ready to list, you want to make sure your home is as appealing as possible. How? Take a look at three key aspects—curb appeal, the entryway, and interior aesthetics—and fulfill the potential of each to give your home the ultimate pre-sale facelift.
Curb appeal is more than how nice your home looks from the street—though that's part of it. It's your home's first impression on buyers, and it sets expectations for what they're going to see inside. Great curb appeal lays a positive filter on the buyer's experience from the first moment, while a lack of curb appeal will leave you starting in the negative and working to earn back points.
A recent report in the Journal of Real Estate and Finance Economics valued curb appeal at 7% of a home's final sale price, so don't skip it! Giving your home a facelift starts with curb appeal, and here's how to begin.
First on your list should be repairing any obvious damage. Fix fences, patch cracked concrete, and replace broken glass. Any sheds or barns in disrepair should be fixed or removed. Repairs left undone will create an immediate feeling that your home hasn't been properly maintained, so it's priority #1 on your facelift list.
After your repairs are complete, spruce up that exterior. No matter what type of siding you have, it's time to touch it up. Give your home a new coat of paint or stain, or at the very least, give it a good washing. Removing dust and stains and renewing the color underneath will provide your home a fresh new face to greet buyers.
Improving the landscaping in front of your home is an excellent way to improve curb appeal, and it doesn't have to be expensive. If you have a yard, make sure it's trimmed and edged nicely. Rake up debris like leaves and twigs, and weed any beds or gardens.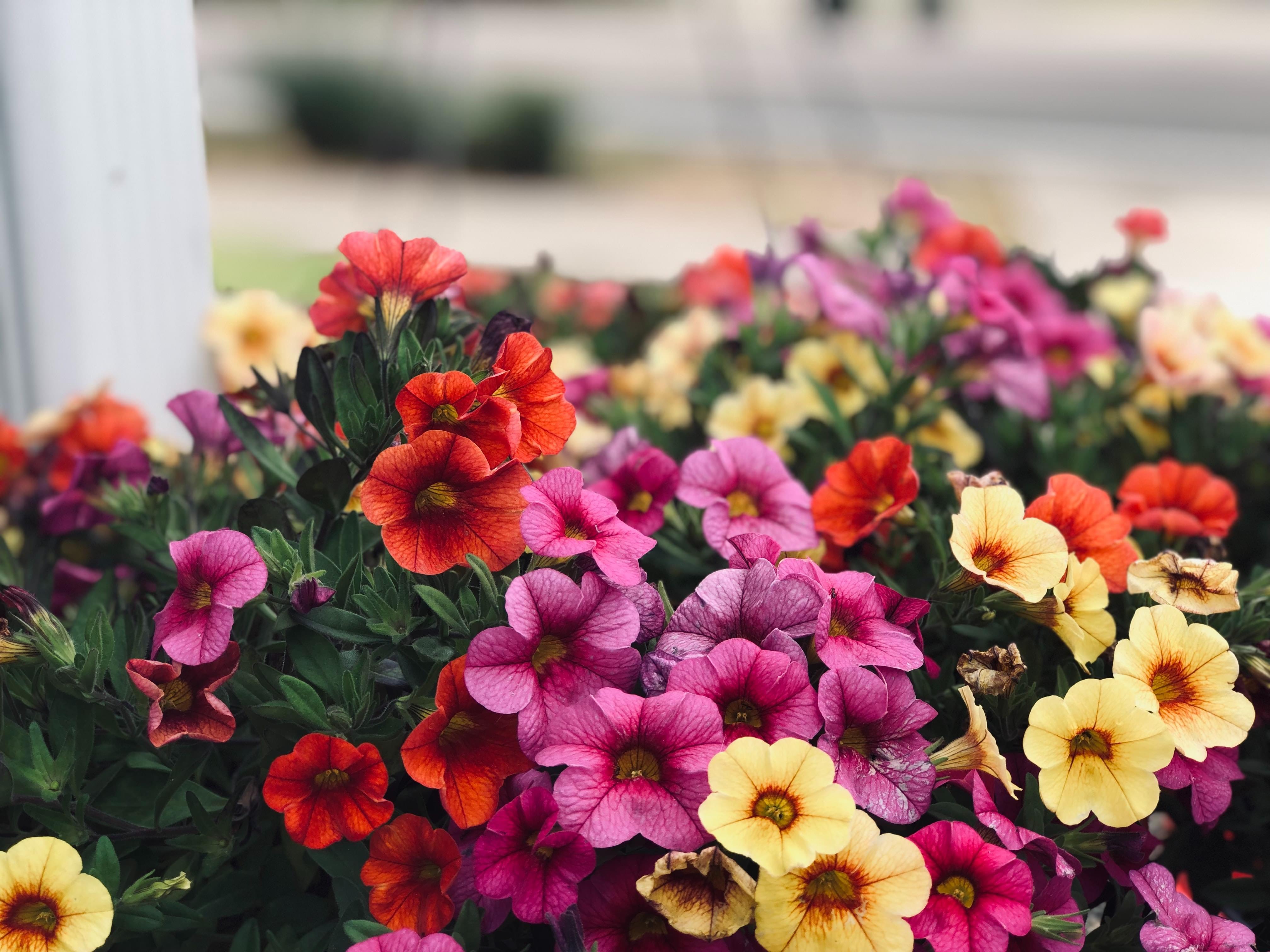 The next step is to add flowering plants for a bright pop of welcoming color. If you don't have space to plant them, go for a couple nice-looking pots or a hanging basket. You don't have to invest a lot of money in this for it to look beautiful, as you can usually find affordable annuals at your local grocery or hardware store.
Once your buyer gets past the curb, they move into your home's entryway. As they reach for the front door, everything about the space they're in is telling them about your home. How can you make sure the message is as positive as possible?
Start with your door. Consider upgrading the handle, and definitely give your door a fresh coat of paint. What color? Well, that's up to you—but a Zillow study showed that homes with black and dark-colored doors sold for over $6,000 more than expected.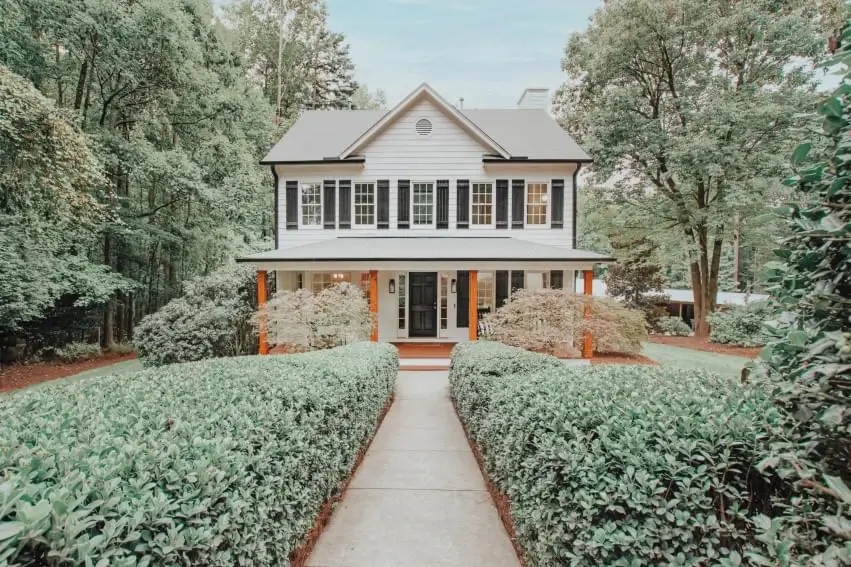 Inside, your entrance should be freshly painted and staged. It should welcome a potential buyer and capture the personality of your home with curated furniture and art. Each piece should serve a purpose while the overall look holds visual interest.
Think of the entry as an appetizer that entices buyers to want more. Leave a good taste in their mouths as they move into the main part of the home.
Elevate interior aesthetics
Giving the interior of your home a facelift is all about cosmetic upgrades. Getting it looking as shiny and new as possible will give the strong impression that your home has been well-maintained, while leaning into elegant upgrades will make it feel worthy of a premium price point.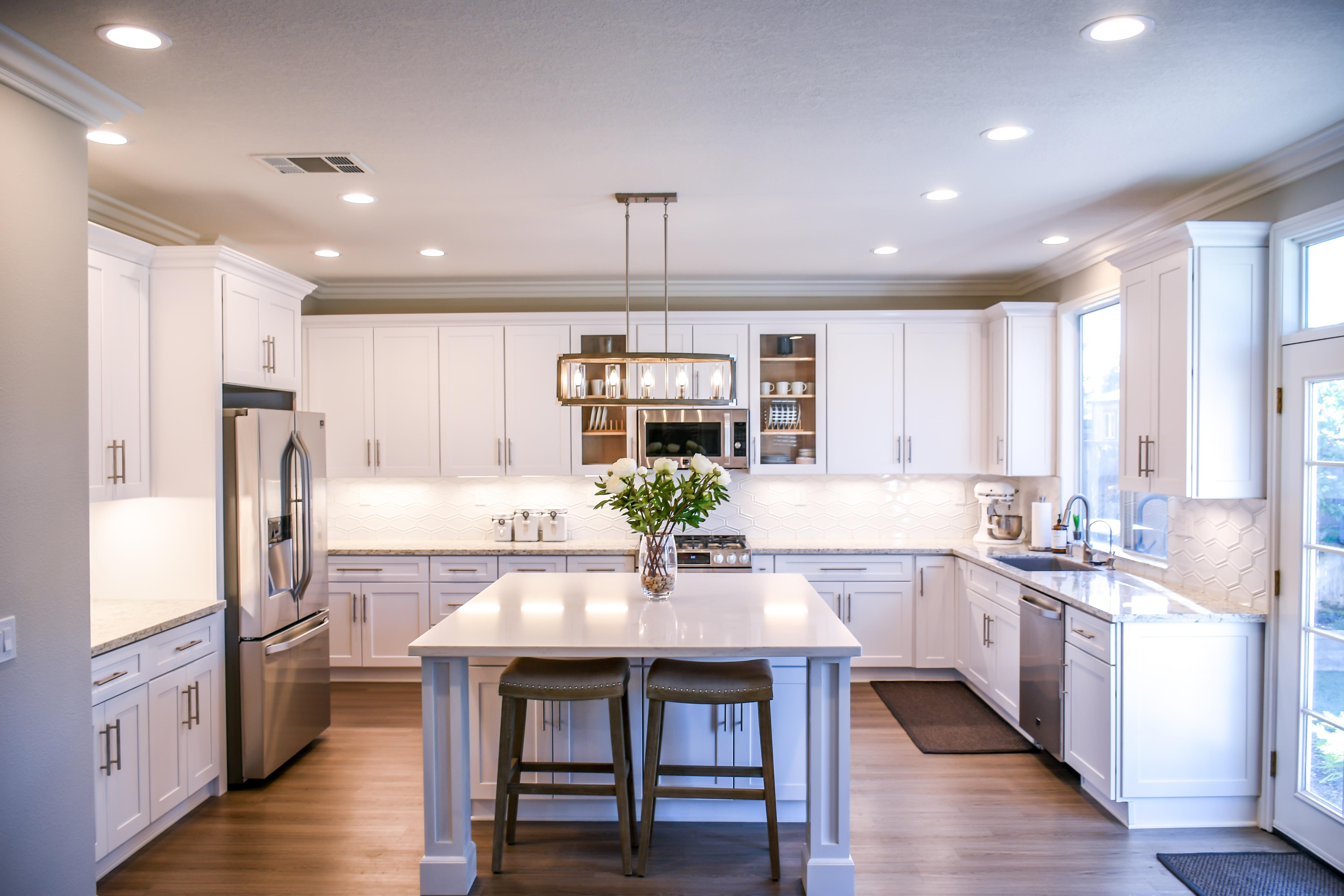 Like we did with the exterior, start with repairs. Holes, dings, and scratches in the walls and doors should be mended. Replace chipped tiles, swap out cracked glass, and oil squeaky hinges. Anything the buyer might interact with should be in top form, so change lightbulbs that have burned out and fix leaky faucets.
When repairs are done, a fresh coat of interior paint will make your home feel new. Choose neutral colors with broad appeal, and you'll get at least a 100% return on your investment and a potential 5% bump in home value.
Doing a full remodel just before selling won't pay off, mainly because you won't get a return on your investment. Also, most new homeowners like to put their own touches on a home when they move in, even if they're after a turnkey property.
Instead, go for inexpensive cosmetic upgrades to enhance what you already have. Think about ways to beautify and modernize without investing a ton or leaning into an aesthetic that doesn't have broad appeal. Some of the easiest upgrades you can make in your home are:
Light switch and outlet plates
When your facelift is complete, your home should be cleaned, staged, and then you're ready to move forward. Chat with your agent about next steps and get ready for your listing to go live.
Don't have the perfect agent yet? You've come to the right place. With our Compass Concierge program, the Coley Group has the expertise and resources to guide you through a value-maximizing home facelift before you list—at no upfront cost to you.
When you hire our team to sell your home, you aren't just hiring agents ... you're hiring experts.
Working with The Coley Group gives you exclusive access to some of Raleigh's best home staging, marketing and new construction experts. We come equipped with all the resources you'll need to ensure your home sale goes off without a hitch. Complete the form below to start the conversation with a team member, today.
PS - Unsure about your current home's value (and therefore, how much buying power you'll have once you do sell)? We can helpWe can help.