Everyone wants to sell their home quickly and for the highest possible value. But not everyone knows how to make that happen. Besides choosing an expert real estate agent with in-depth local knowledge, what can you really control about the real estate market—especially one as wild as Raleigh's?
Well, you can get your home in superb shape. Even if you don't have a lot of time, money, and energy set aside for renovations, doing minor home improvements before listing will maximize your home's value and take it from "just listed" to "sold" like lightning.
What should you focus on? Based on 20+ years of experience, these are the top four home improvement projects you should invest in before putting your home on the market.
Before you get to the glamour of a redesign, you have to take care of the boring stuff like maintenance and repairs. On the surface, this means patching flaws in the drywall, fixing fences, and replacing broken glass. Holes and scratches should be filled in, and if you have finishes lifting or tearing, now is the time to get them secured. Switch out those broken or cracked tiles, sand and repair dinged up baseboards, and fix or replace leaking faucets. Anything a buyer might interact with during a tour should be in good working order, so replace burnt out light bulbs and make sure your closet doors are staying in the tracks.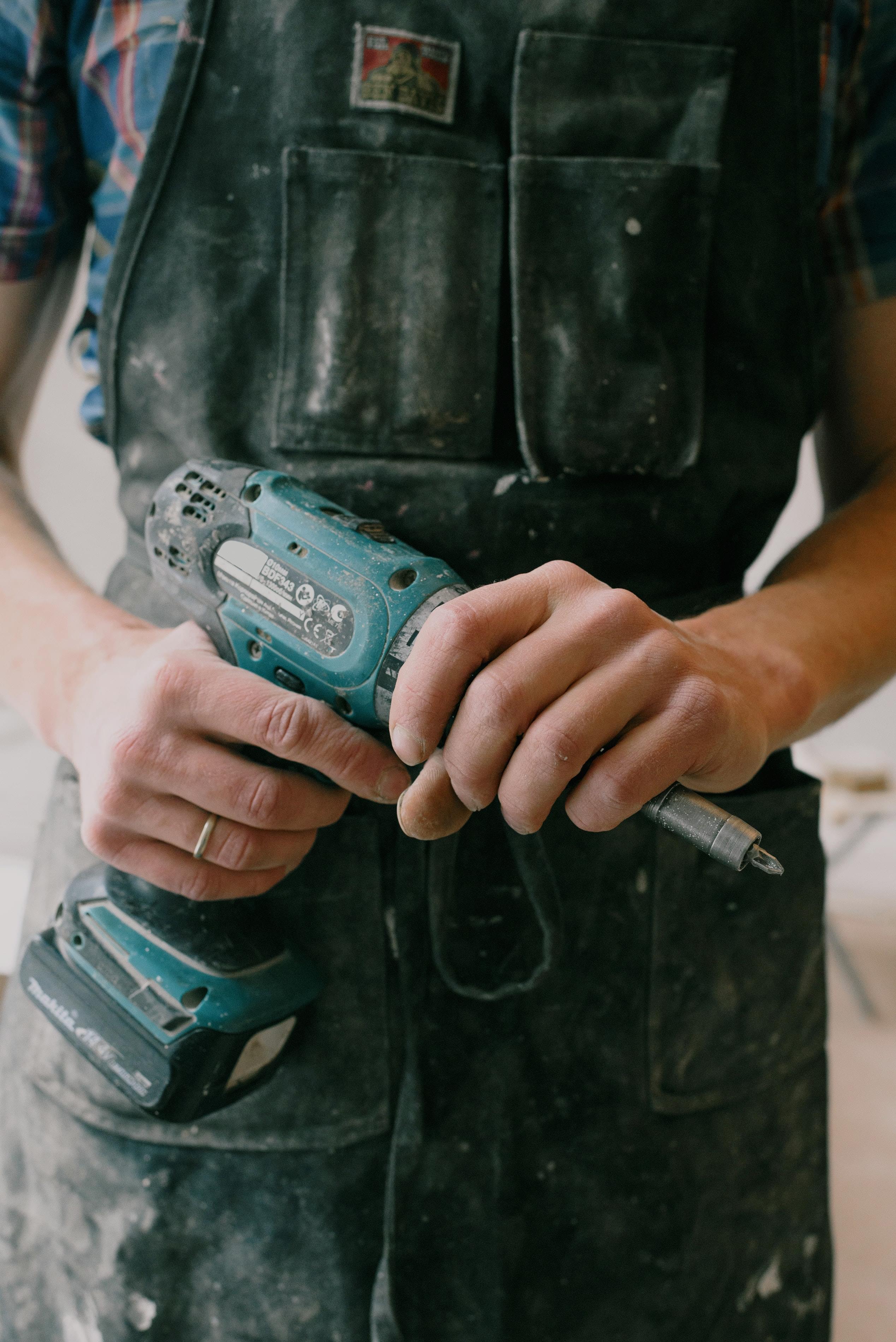 Repairing big-ticket items like a damaged roof or cracked foundation can be costly and time-consuming—but failing to repair them will cause your home to stay on the market longer and ultimately sell for less. How much less? It depends on the damage. For example, a cracked foundation can knock 10-20% off the value of your home, so if your home is worth $600,000, you could now receive a sum as low as $480,000.
If you go ahead with other home improvement projects without first making necessary repairs, you'll leave buyers wondering what's wrong with your home under the surface. Polish and paint over obvious flaws make it look like a seller is trying to disguise something. There's no sense in putting lipstick on a pig, after all!
Instead, take the time to repair your home and give buyers a true sense of how well it's been maintained. Once you've done that, you can move on to the fun part—the aesthetics.
A fresh coat of paint provides one of the highest returns on investment of any home improvement project and it packs a mighty punch for making a space feel fresh and new. If you're painting with the intent to sell, it's best to stick with on-trend but neutral colors to avoid turning off a potential buyer.
Not sure what color to choose? Soft grays have been having a long moment due to their versatility and ability to mesh with almost any decor. However, experts suggest this cloudy shade may be on its way out. Warmer neutrals, earth tones, and bold accents are making an entrance instead, partially due to pandemic blues and the desire to create more cheerful spaces inside our homes.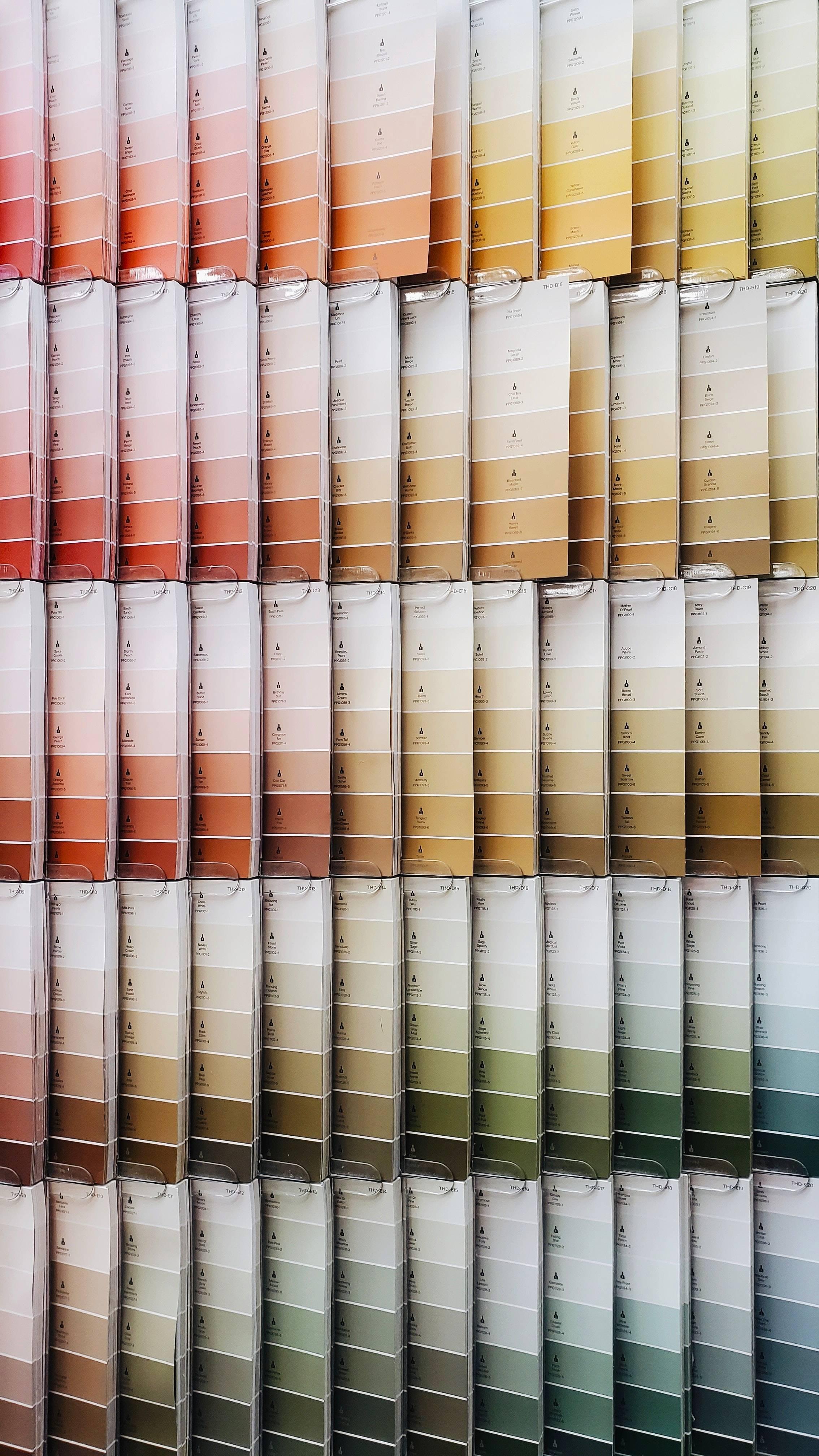 Once you choose your color palette, painting the interior of your home will leave every room feeling brand new. Scuffs and dinginess will disappear along with any dated paint color those walls might be sporting now. Buyers will walk into a fresh space with a modern color and easily envision how to turn your home into theirs.
After completing repairs and painting, updating the finishes in your home is the best home improvement project you can do right before selling. Finishes like backsplash, countertops, cabinet faces, hardware, and light fixtures go in and out of style every few years. The hottest trendy tile pattern from five or seven years ago may make your kitchen look dated now, and those massive, oil-rubbed-bronze light fixtures from the early 2000s will make your space look smaller and older than it is.
If you're a DIYer, cosmetic finishes are easy, money-saving projects. But even if you're not, the cost of updating around the house is minimal compared to the ROI. Minor bath and kitchen remodels have returns of 102% and 98.5% respectively, and the fact is that updated homes sell faster.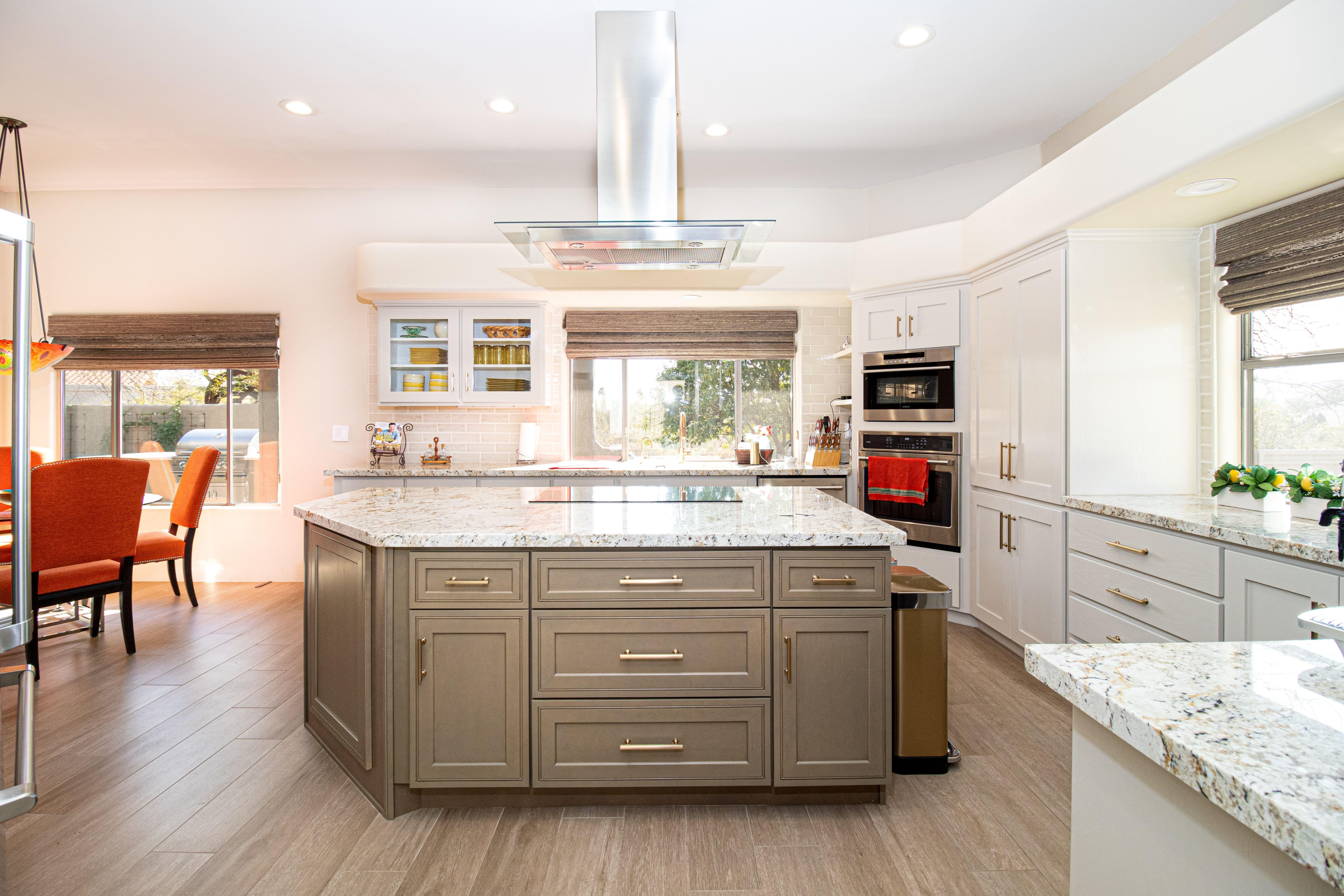 To make your home look brand new without investing in a huge, time-consuming remodel, redo tile backsplashes, change out or repaint light fixtures, switch out sink hardware, update doorknobs and cabinet handles, and replace light switch and outlet plates. If you have money to invest, consider replacing your countertops with something low-maintenance and beautiful like quartz. Just be sure to choose a color and pattern that goes with your decor and has broad appeal.
The best time to do your landscaping project is ten years ago. The next best time is right now.
Although mature landscaping brings the most value to a home, studies show that any well-planned landscaping is better than none. The North Carolina Arboretum wrote recently that landscaping adds up to 11.4% to your home's value. The all-around winner for return on investment? Trees. Many purchases decrease in value over time, but the value of trees only goes up as they grow older and larger. Be sure to choose trees that thrive in your environment (mockernut hickory and sweet bay magnolia are good choices for Raleigh) and plant them far from sewer, water, and electrical lines.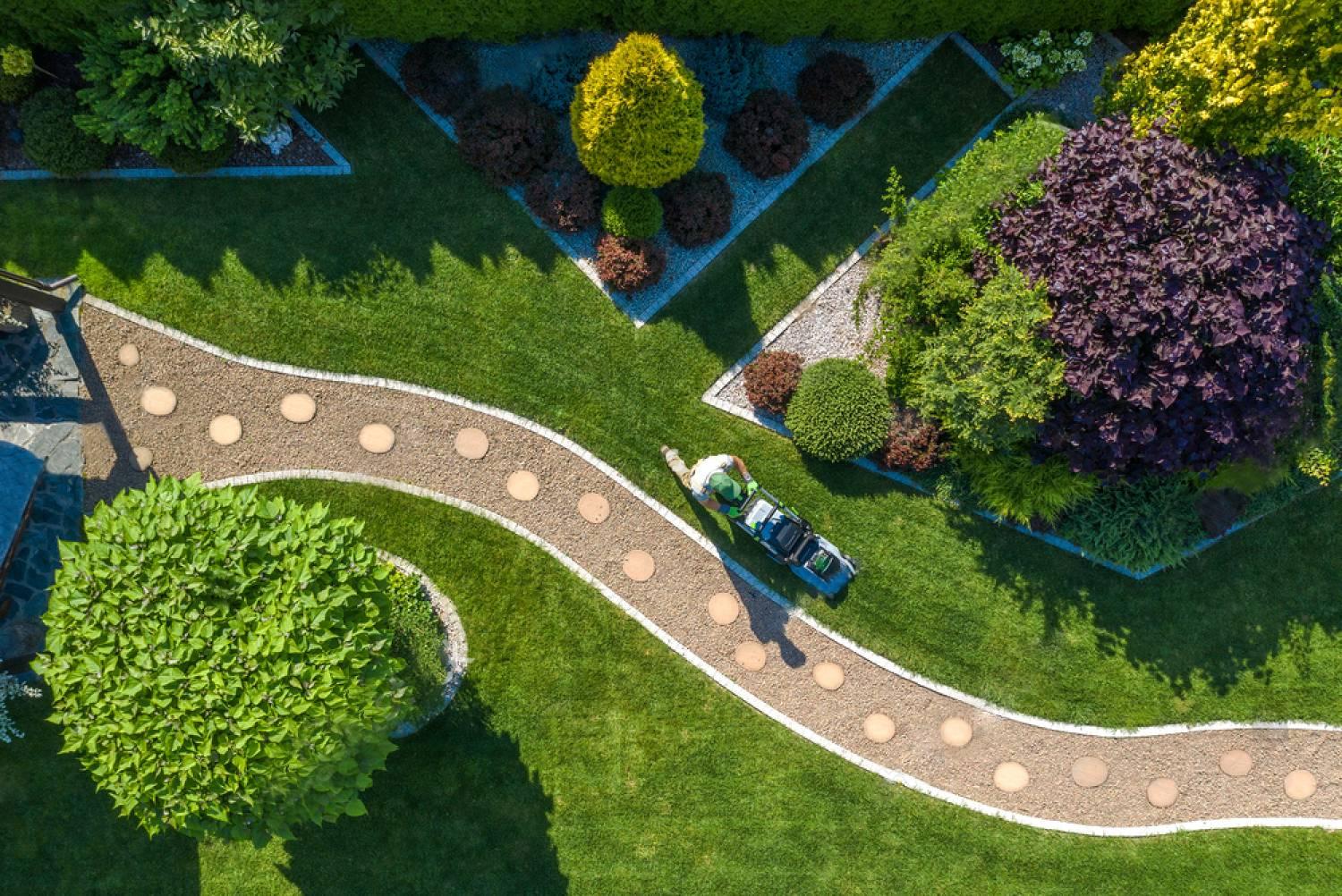 If your landscaping is already fully realized, look at it from a buyer's perspective and identify what you can clean up. Are your trees due for a pruning? How shaggy is your lawn? Keep these things in mind as we move through the wildest part of our growing season here in Raleigh, as landscaping that looks manicured at the beginning of the week might not look that way by the end.
Our team can help. Our full-service Compass Concierge program helps you get your home market-ready—at no upfront cost to you. Receive an assessment, create a plan with expert guidance, complete renovations, and maximize your home's value with an interest-free loan of up to 5% of your home's purchase price.
Sound interesting? Get in touch.
Need more advice on your next step? Let's talk — we can help you decide on a vision for your home and help it come to life.