With over 70 people moving to Raleigh everyday, it is to be expected they will need a lot of furniture! Do you have a new home? Or, do you have a room that needs updating? Are you looking for cozy and comfortable? Or, do you need a work from home piece? We know just the place for you. Look no further than Arhaus. This Crabtree Valley Mall hot spot is one of Raleigh's top spots for creative designs and some of the comfiest furniture around.
We met with Donna Verdi. Donna has been with Arhaus for over 10 years. What began as a part-time job has turned into a career. Donna is proud to say that her input is valued by the leadership. She's often asked what's trending, what can we add? No matter your style, Donna and her team can help you. Her philosophy is to start with a neutral base, like a cream or white sofa. From there she will begin to add texture, layers, fabrics and finally rugs and pillows. You'll be blown away by the assortment of products Arhaus offers. There is a story behind each piece, Artisans around the world provide sustainably sourced natural materials. Here in North Carolina, we are the home of furniture for the US. And, more noteworthy, the upholstery is made right outside of Hickory.
Ready to get started? Some clients are comfortable coming into the store, but if you are not, they offer virtual consultations. It's as easy as setting up a Zoom or FaceTime call. Donna and her team will simply walk you through your home and ask for specific measurements, color scheme and budget. Most of the work can be down virtually. They are ready to bring your home to life.
The best thing about Arhaus is that they have something for everyone. Be sure to check out their website here: Arhaus.com. Their team wants to work with you on your project, big or small!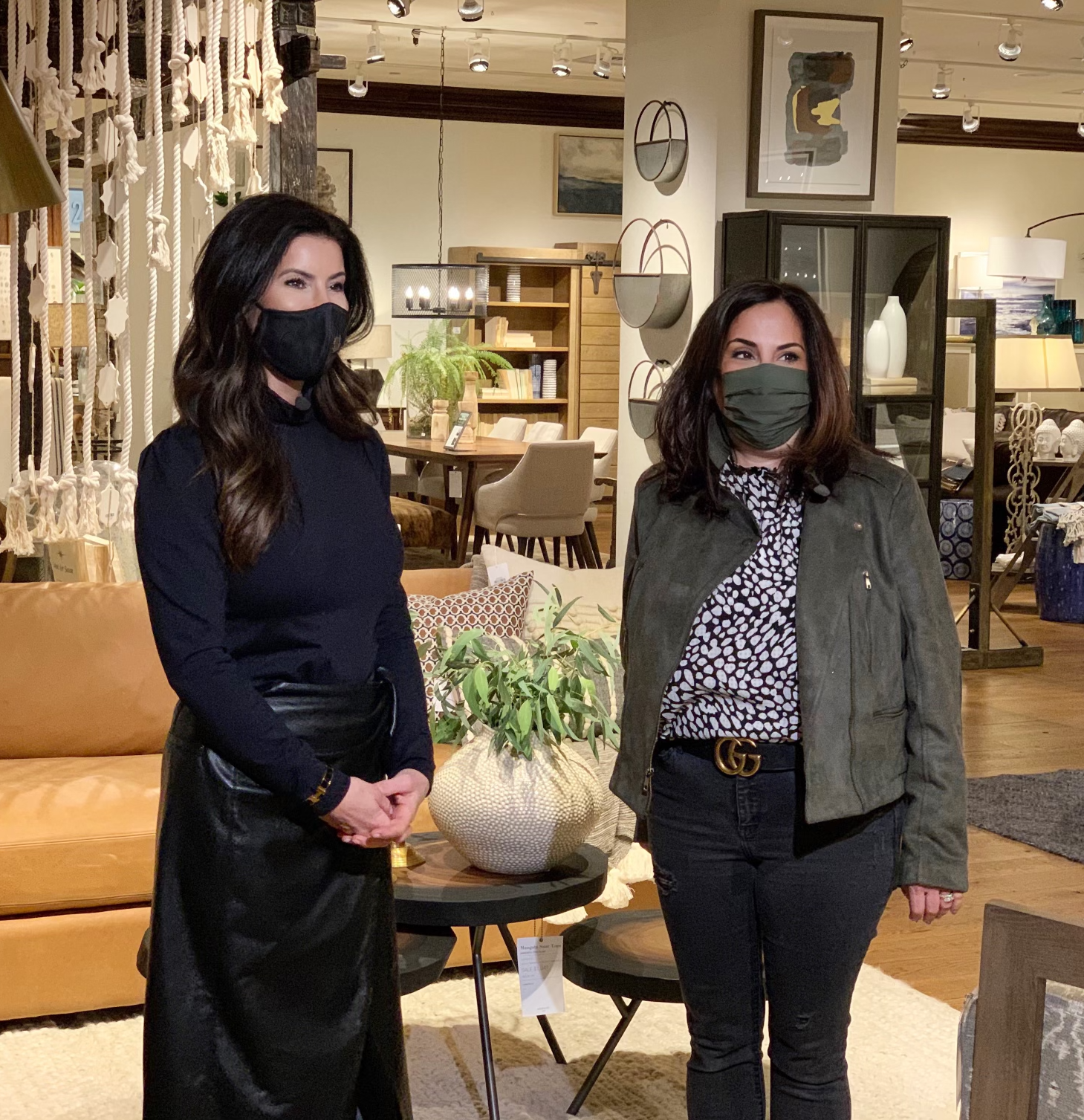 Arhaus was founded in 1986 with a passion to provide unique, high quality, well designed home furnishings. Our philosophy was to design our own products, search for the best manufacturer while controlling quality, and bring the furniture direct to our customers. Our product developers travel the globe working directly with skilled artisans to craft pieces that can only be found at Arhaus, ensuring that every Arhaus piece meets our high quality standards.
Support the Local Businesses that make Raleigh such an

Incredible

place to live!
Please Like, Comment, and most importantly SHARE this with your friends. For more of the Best of Raleigh click here, and subscribe. We believe in sharing the businesses we love and that make living in Raleigh so special.
If you are in thinking about buying or selling a home in the Raleigh area we would love to help. Check out all of the resources on our website. You can search every home in the MLS and with The Coley Group and you get Priority Access to dozens of homes that are not listed anywhere online. Priority Access to off-market homes can really help your search in low inventory market like Raleigh.
We are here for you at 919-526-0401