Are you into high-end fashion at a not-so-high-end price tag? We know just the place for you. Located right off of Wade Avenue sits an incredible consignment boutique, dress. Dress is run by the most friendly staff in town, whether you are looking for designer shoes, luxury handbags or a sophisticated blouse, you will absolutely find it while at dress.
Pam Liebling Mullaney founded dress in January 2010 with a vision: Offer a curated collection of designer items at affordable prices. Dress is known on the east coast as one of the top high-end resale boutiques, serving customers not only in the triangle, but across the US. With new pieces arriving daily from Pam's exclusive network of nationwide consignors, dress offers a collection you can not find anywhere else.
The best thing about dress is that every piece is unique, be it one of a kind or vintage - you won't be able to find anywhere else (especially in the triangle.) "Dress has won the Midtown Diamond Award for the BEST CONSIGNMENT SHOP for 7 consecutive years, 2014, 2015, 2016, 2017, 2018, 2019, 2020 as well as the Best Place to Find Unique Brands of Clothing and the Best Place to Buy Denim."
Remember when you used to go out? Like out-out. Like to dinner or to an event? Dress has a program for that, dress Delivered! It lets you reserve a designer gown for up to four days. They clean it, make sure it is in absolute pristine condition for your special occasion and even deliver the dress right to your door.
One of the best things about dress is their marketing. They are very active on social media and have an incredible staff to make sure that your pieces POP on social media to get that extra attention from buyers. Dress has a strict curation standard and values their relationships with not only other vendors, but their consignors as well.
Be sure to check out their website here: www.dressraleigh.com their inventory is always up-to-date, and their experts will make sure you are in-the-know when it comes to next season's trends!
dress is the place to find your high-end consignment at competitive prices. We take pride in cultivating our selection of designer clothing, fine and costume jewelry, handbags, shoes, belts, and sunglasses for our boutique.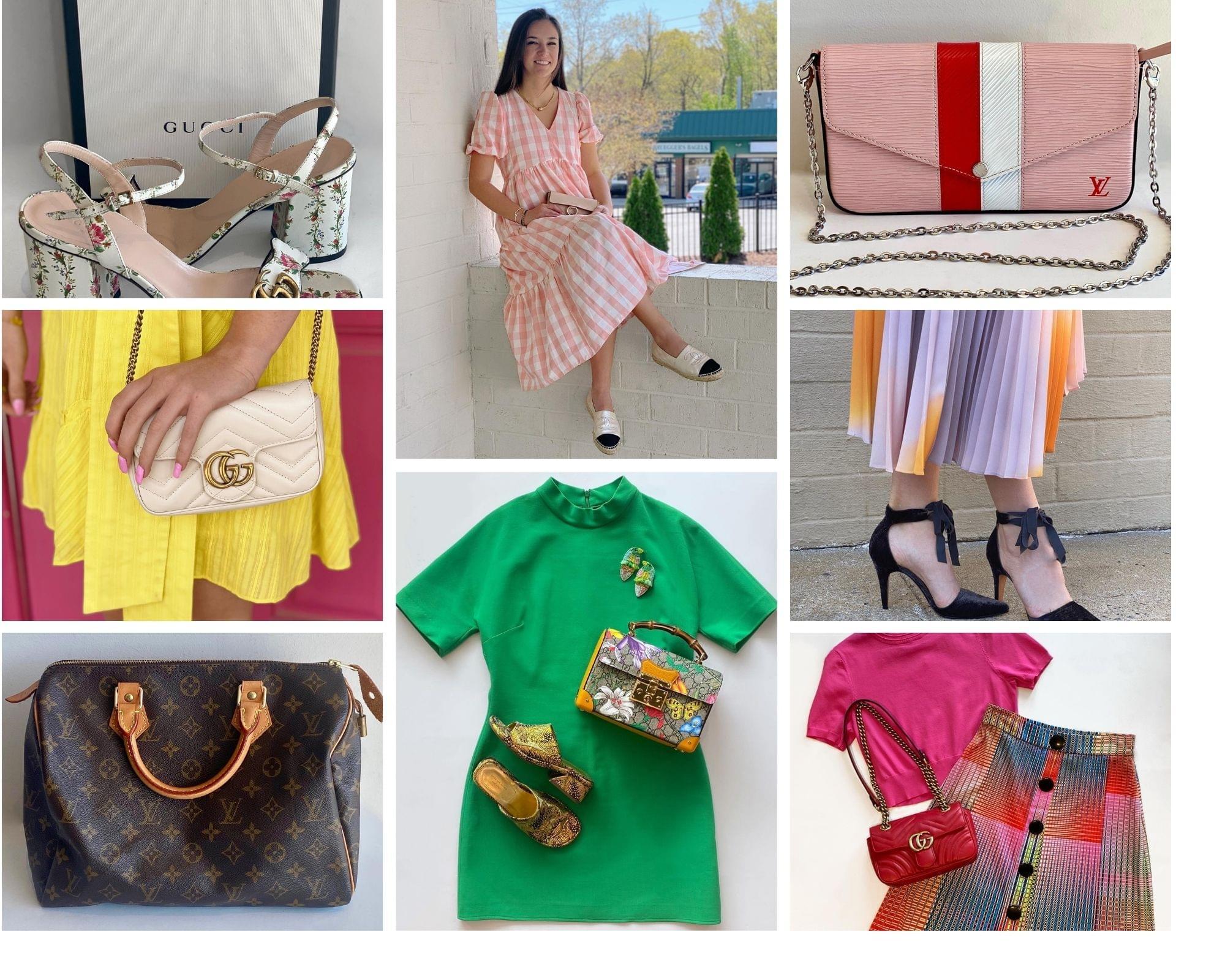 Support the Local businesses that make Raleigh an incredible place to live. Please Like, Comment, and most importantly SHARE this with your friends.
For more of the Best of Raleigh click here, and subscribe. We believe in sharing the businesses we love and that make living in Raleigh so special.
If you are in thinking about buying or selling a home in the Raleigh area we would love to help. Check out all of the resources on our website. You can search every home in the MLS and with The Coley Group and you get Priority Access to dozens of homes that are not listed anywhere online. Priority Access to off-market homes can really help your search in low inventory market like Raleigh.
We are here for you at 919-526-0401.