Get ready for the annual Triangle Parade of Homes. Come to look, leave inspired!
What is the Parade of Homes?
If you are in the market for a new home, the Parade of Homes is a great time to see spectacular new homes on the market. Sparkling new construction makes up the majority of the list, and you'll have the chance to explore a variety of desirable Triangle communities on your tour.
The Coley Group homes on the Parade of Homes
The Coley Group is proud to present the following homes on this year's Triangle Parade of Homes tour. Don't miss them!
3340 Hampton Road, Raleigh, NC - $2,389,000
5 bedrooms, 3.5 bathrooms, 4,580 square feet
Builder: DJF Builders
Listed by: Gretchen Coley, The Coley Group of Compass, 919-526-0401
Intricately crafted by DJF Builders, this modern farmhouse with a fresh touch is tucked on a corner lot! High ceilings, massive windows, and floating staircase set up an incredible space for entertaining.
The main floor boasts a study with floor to ceiling windows and delightful primary suite. Upstairs you will find 4 bedrooms and a massive recreation room. Stunning details, exquisite craftsmanship all with a modern twist.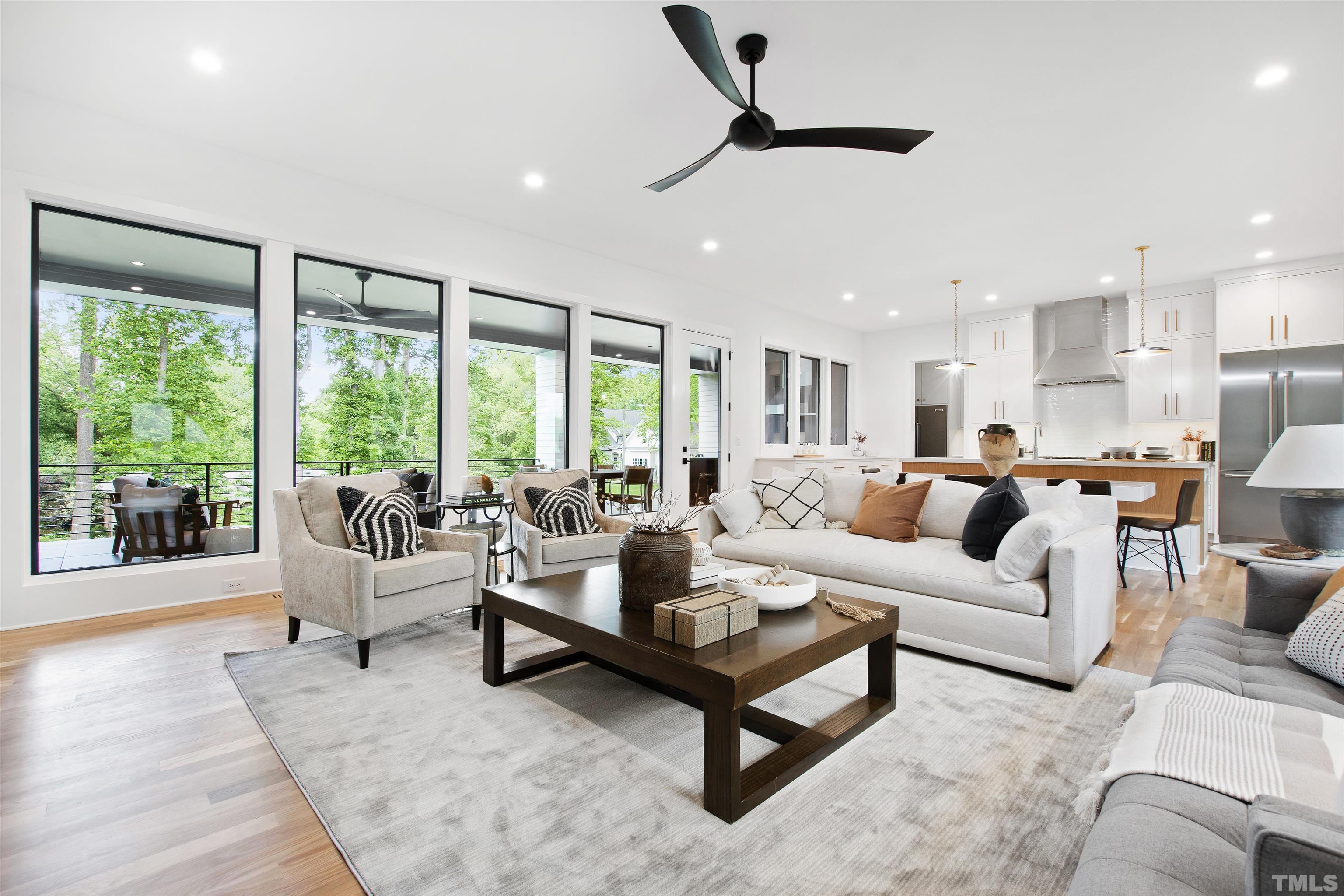 Family room and kitchen blend seamlessly with an incorporated banquet and scullery, leading to a huge covered porch with fireplace and outdoor kitchen overlooking the perfect spot for a pool.
For over twenty years, Dennis Fitzgerald Jr. has brought together the area's most trusted superintendents, timely subcontractors, skilled carpenters, and honest professionals to build "Homes of Distinction" for residents of Wake County. Adhering to the highest standards in the industry, DJF's teams work together to perfect every detail.
After all, it's those details that make a house a "Home of Distinction." DJF takes pride in their work and in the happiness of every client. Whether you want to collaborate from the ground up or you fall in love with an existing DJF home, you will find that our craftsmanship and attention to detail is unsurpassed.
302 Nickleby Way, Wendell, NC - $370,000
3 bedrooms, 2.5 bathrooms, 1566 square feet
Builder: Herring Homes
Listed by: Amanda Alves, The Coley Group of Compass, 919-418-4638
The Lantana is for those who love first floor living. This ranch design, with open kitchen-dining-living space, three bedrooms, two baths, gas fireplace, two car garage with service door and screened porch, offers terrific functionality.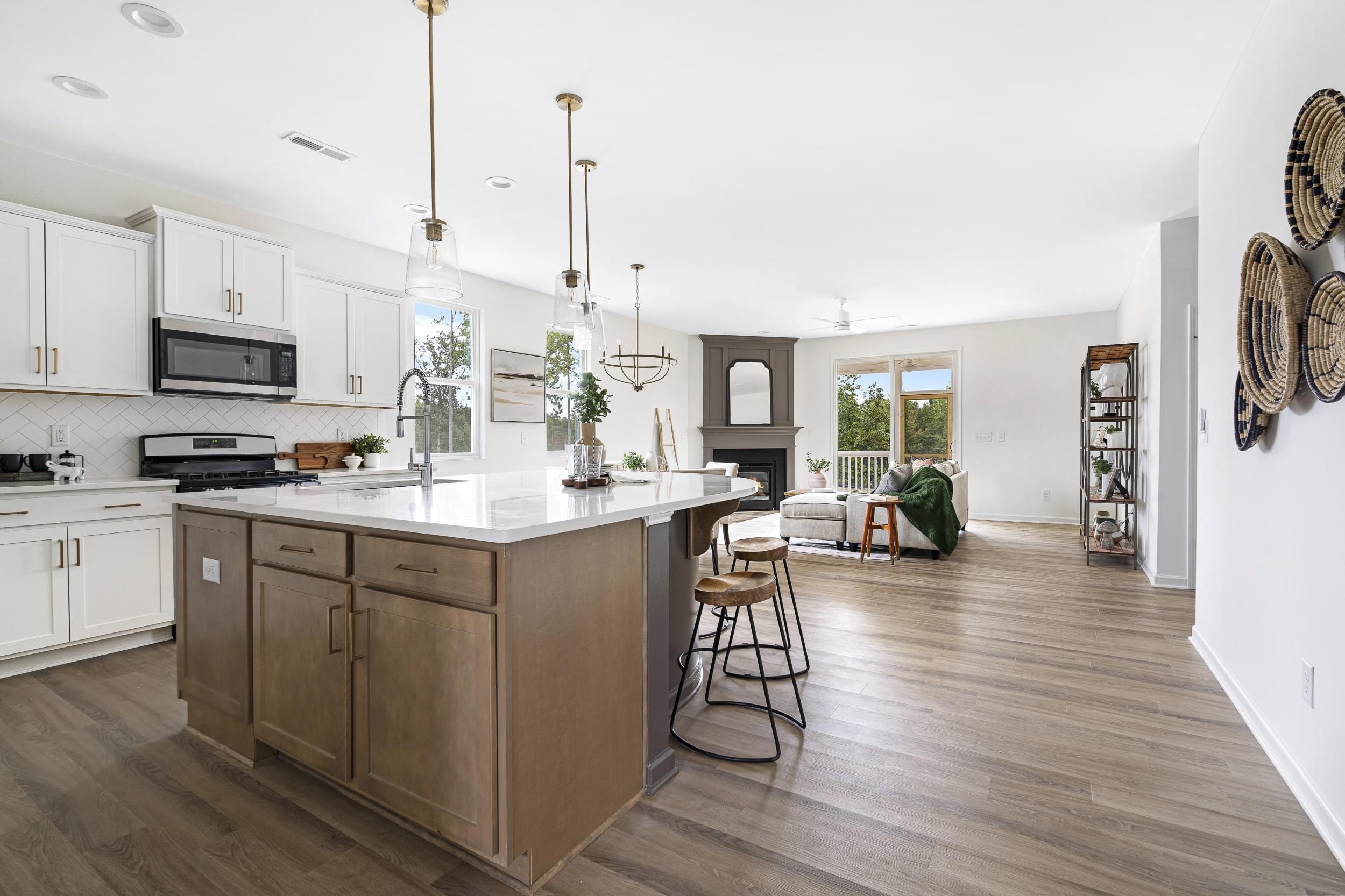 Designer touches only add to its charm. The white exterior is peppered with black accents and an added pop of color, the SW Mariner blue front door. Inside, neutral tones welcome you.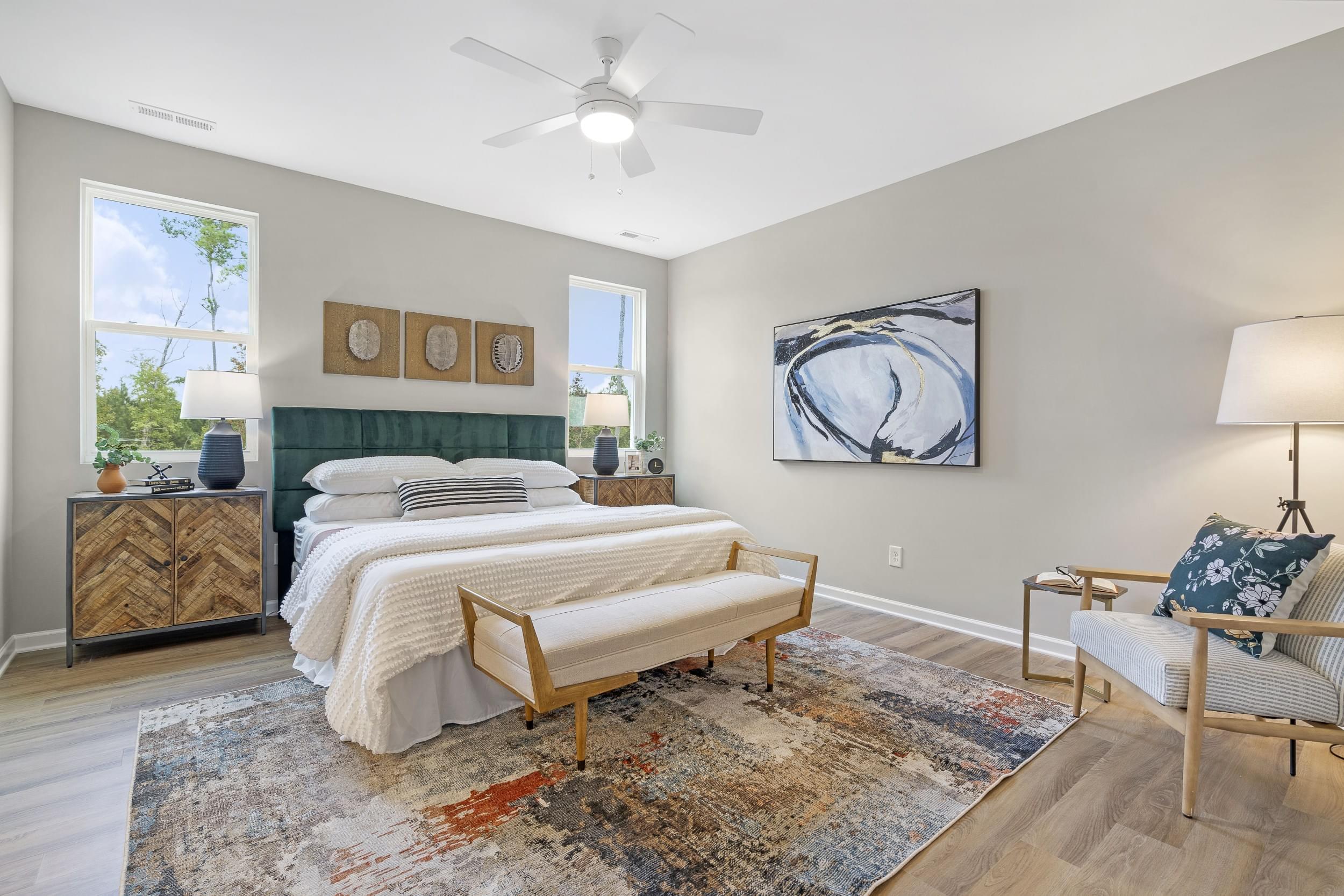 The interior boasts tasteful light fixtures, beautiful cabinetry, granite countertops with herringbone tile backsplash, stainless steel appliances, Moen plumbing fixtures, and so much more.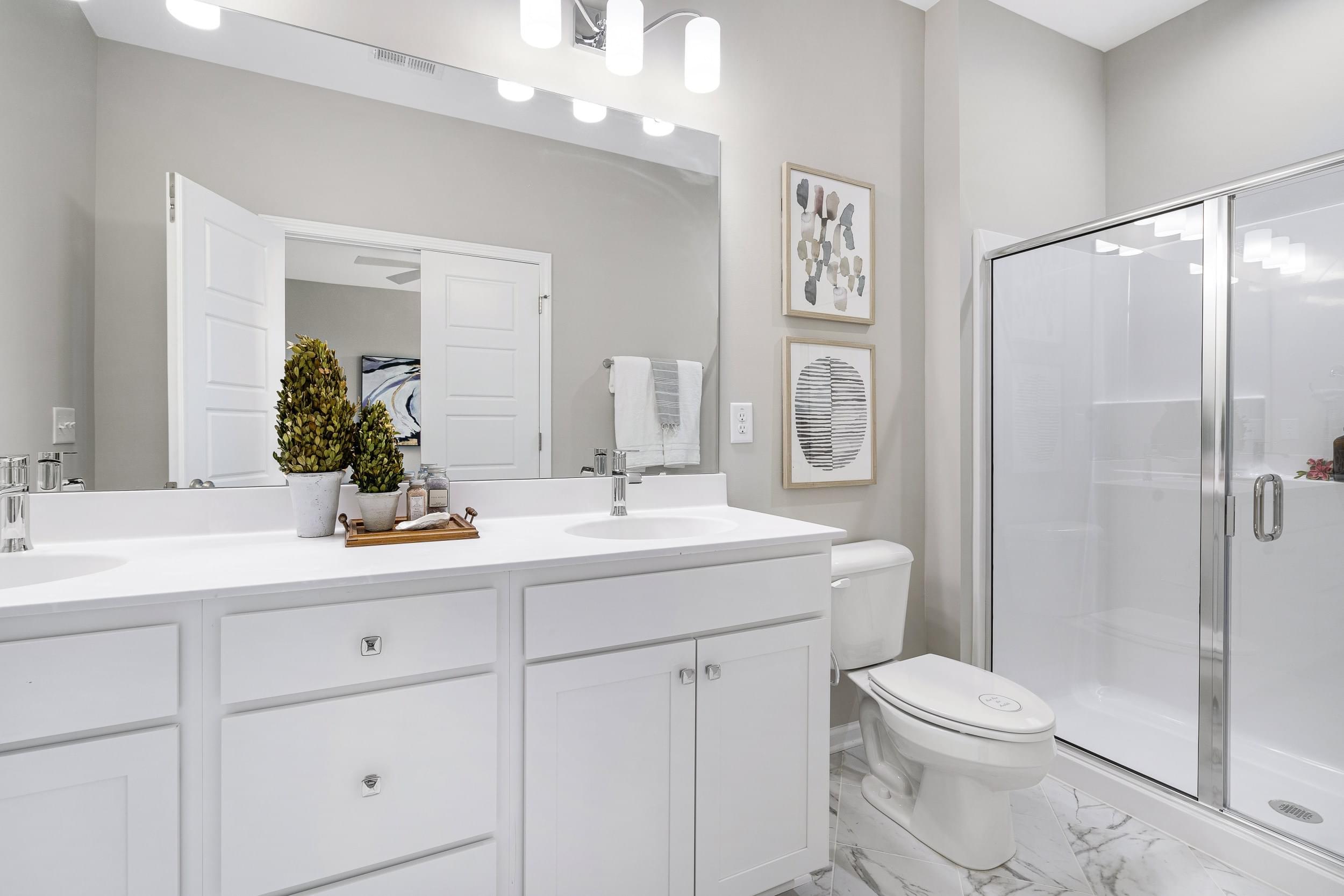 Herring Homes' artisans rely on three things for their success designing and building custom homes in the Triangle: craftsmanship, quality, and tradition. Their team of hand-selected individuals represent the mission of Herring Homes, and they in turn have identified tradesmen who are loyal and provide quality craftsmanship for residents of Raleigh and the surrounding areas.
Brian Herring is a third-generation home builder, and his team upholds the Herring Homes Mission: "At Herring Homes, we honor our heritage by crafting high quality homes with a pledge of honesty, the humility of service, a dedication to hard work, a desire to help, and a hope of enriching lives." This commitment and dedication is evident in every Herring home.
Parade of Homes important details
The Parade of Homes is free and open to the public. Homes are usually available for touring during the following times:
October 1-2, 12:00 PM - 5:00 PM
October 7-9, 12:00 PM - 5:00 PM
October 14-16, 12:00 PM - 5:00 PM
Be sure to check ahead of time if and when your selected homes are available for touring. Otherwise you might arrive and not be able to complete your tour!
Want more updates? Get us in your inbox.
We'll keep you in the loop on all things Raleigh real estate. Whether you're buying a home, selling one, or just starting to test out the waters, our team is here for you. We know what it takes to navigate the real estate market in the Triangle, and we're uniquely prepared to make sure you have a great experience. Get in touch to get started.
Looking for your dream home in Raleigh? We can help. Give us a call at 919-980-9607 and our expert team will give you the tools to get started.