Haven't firmed up your 4th of July plans yet? No worries! The local experts at the Coley Group have collected all the goings-on in Raleigh and the surrounding area to provide you with the best options to make your Independence Day a blast.
No matter who is celebrating Independence Day in Raleigh with you, these events are great for all ages.
Joel Lane Museum July 4th Open House
Bring everyone to this free event celebrating Raleigh's history. From 11:00 AM to 4:00 PM on July 4th, tour the oldest house in Wake County, learn about Raleigh's history, hear live music, and enjoy all-ages crafts and activities. At this open house, you'll also see performances by colonial re-enactors and enjoy free ice cream and lemonade—while supplies last.
This event is hosted by the Joel Lane Museum House at 160 South Saint Mary's Street. It's free, so no need to buy tickets, but you can find out more here.
Olde Fashioned Fourth of July in Apex
A longstanding tradition in the Apex community, this event opens at 9:00 AM with the raising of the flag and a speech from the mayor. After that, enjoy face painting, ice cream, giant inflatables, karaoke, food trucks, carnival games, and more until the parade line up at 11:45 AM.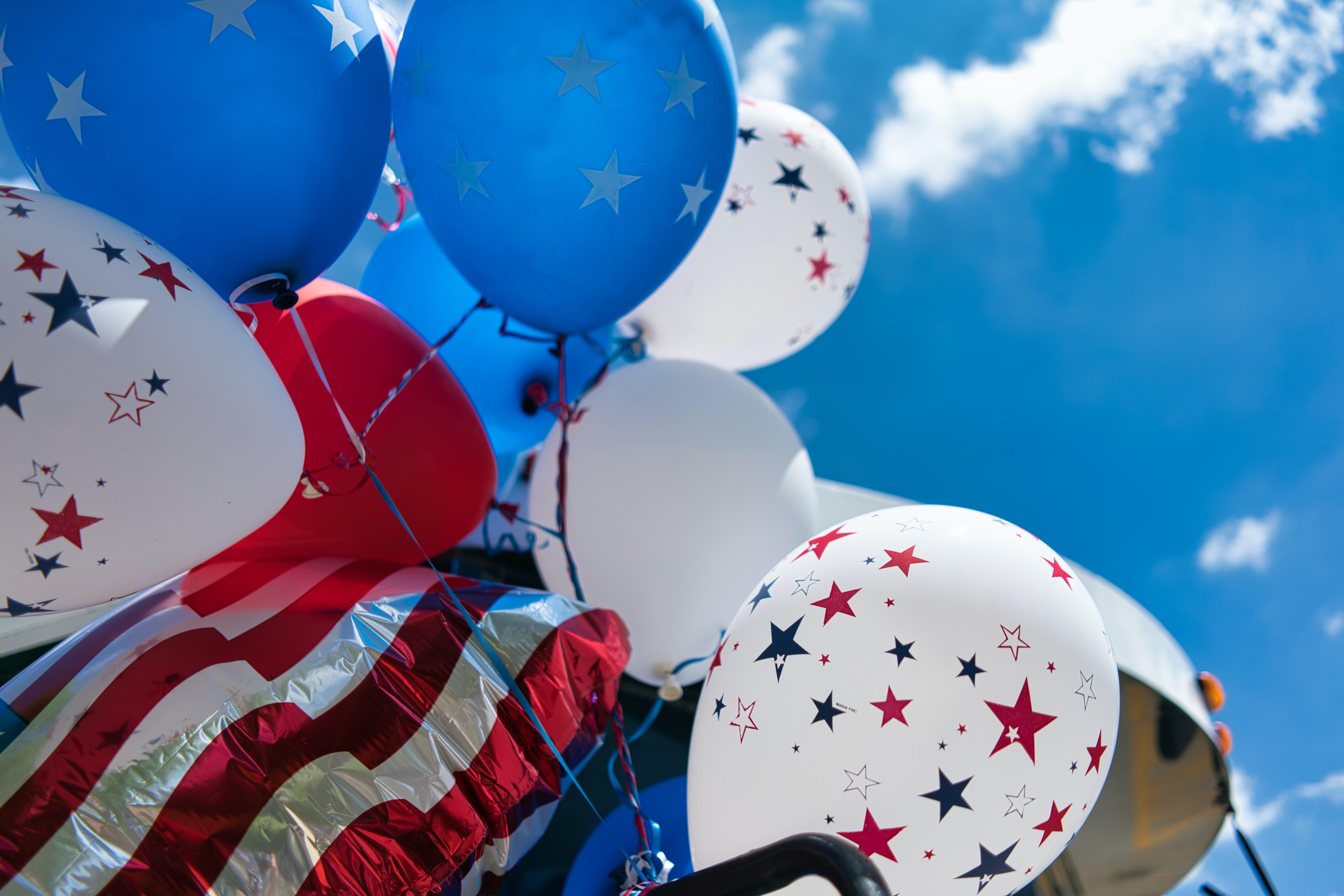 All kids are invited to participate in the Parade of Wheels as long as they have a non-motorized vehicle they've decked out in red, white, and blue. Helmets are required, and you should register ahead of time on the Apex community website.
The parade will begin at noon, and afterward, prepare to get soaked with a splashdown from the Apex Fire Department!
A small town about 20 minutes from Raleigh's city center, Apex combines luxury with quiet. Homeowners here enjoy a strong community, a rich arts-and-culture scene, and a myriad of nature paths and trails. If you're considering a move to Apex, check out available home listings.
Fuquay-Varina Independence Day Celebration
Kick off your 4th of July early with Fuquay-Varina's Friday evening celebration! The event will take place at South Park, located at 900 South Main Street. Gates open at 6:00 PM on July 1st with a live concert by local favorite Spare Change beginning at 6:30 PM. Bring lawn chairs and blankets to enjoy food trucks and the Splash Pad until the fireworks begin around 9:15 PM.
This is an alcohol-free event, but you're welcome to bring coolers with other goodies. No animals are allowed—with the exception of service animals.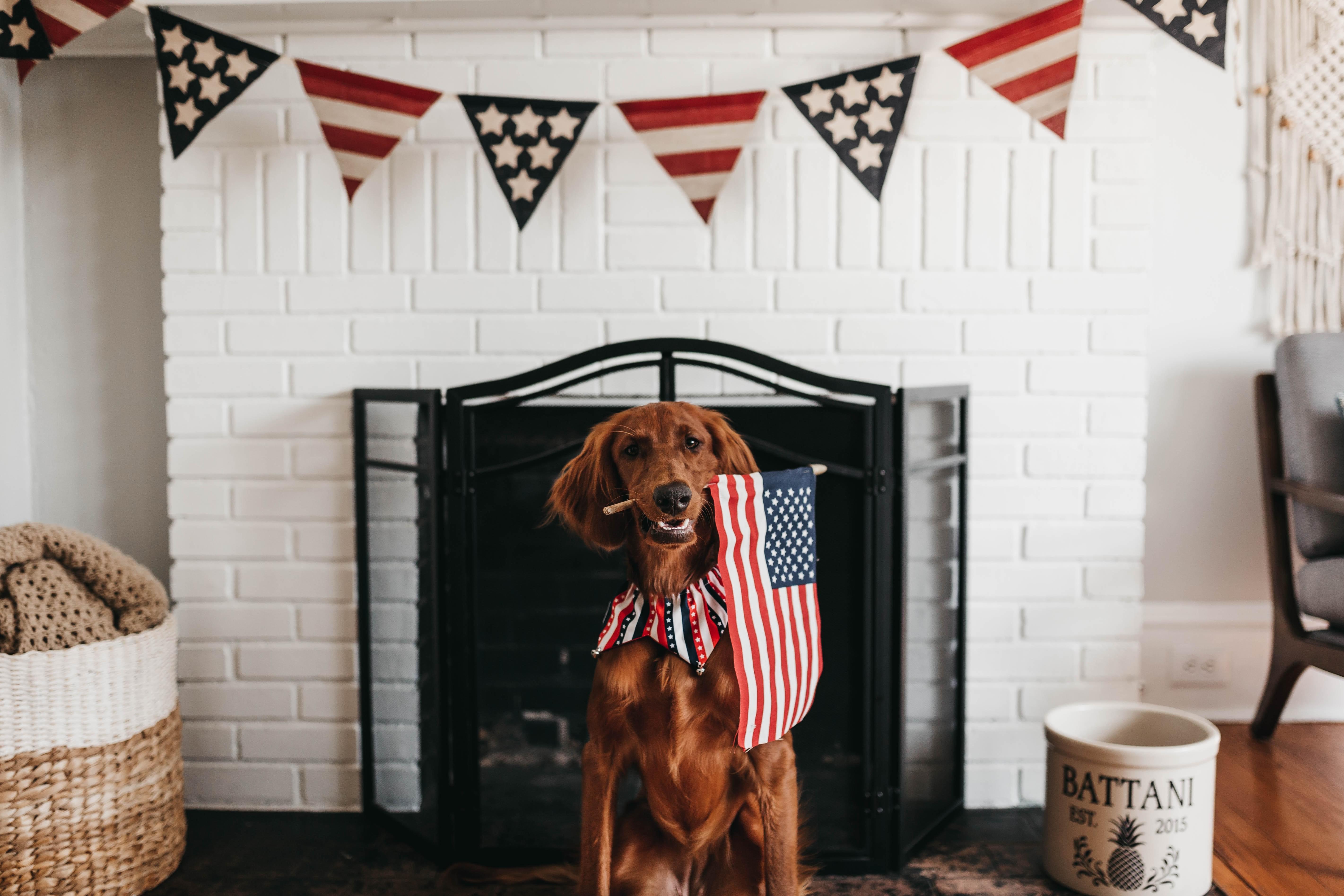 A charming town about a half-hour south of Raleigh, Fuquay-Varina is one of the fastest-growing towns in North Carolina. Two beautiful downtown districts, rich culture, and storied history make it a lovely place to live, and over 500 acres of park space means you're never far from nature. If you're thinking about a move, check out available listings in Fuquay-Varina.
Holly Springs July 5th Celebration
Don't worry if you missed celebrating July 4th—we have an extra party for you on July 5th! Holly Springs traditionally hosts its Independence Day celebration the day after, dubbing it "a second day for the USA!"
Come out around 6:00 PM on Tuesday to the Sugg Farm at Bass Lake for 25 food trucks offering a huge variety including barbecue, ice cream, funnel cakes, hot dogs, Japanese dumplings, Mexican cuisine, Caribbean food, and much more!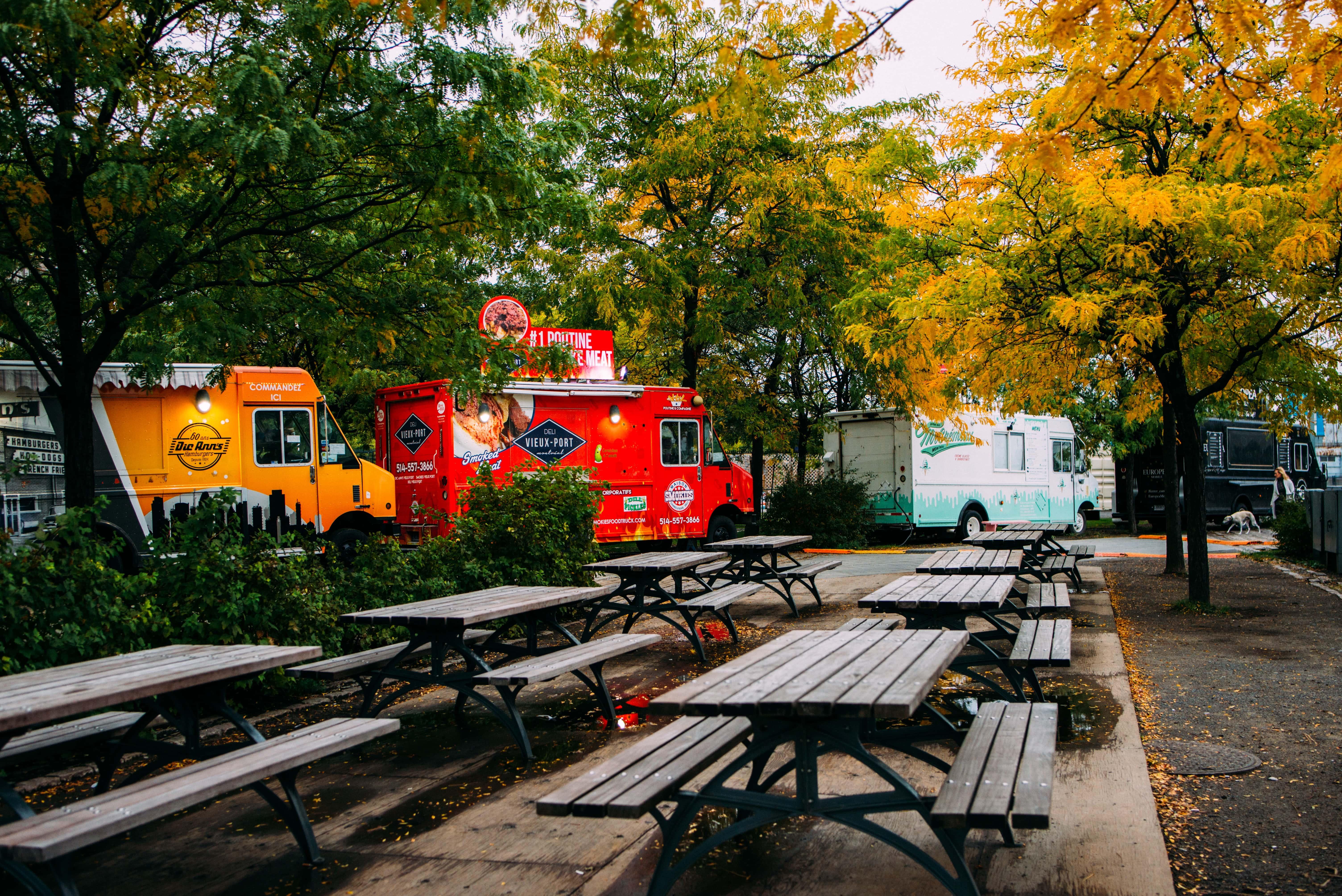 Entertainment includes live music from Groove 5 and roving performers including stilt walkers. This event is free and open to all. Everyone is encouraged to bring blankets and chairs, but no alcohol, drones, or personal fireworks are allowed. The fireworks show begins around 9:15 PM.
Brier Creek Commons Star Spangled Block Party
Located at Brier Creek Commons, this party kicks off at 8:00 PM on July 4th with DJ Mark McNally near the clocktower. Come to dance, win great stuff in Brier Creek giveaways, take photos in the 360 photo booth, get your face painted, and more.
Around 9:15, grab a spot in the commons area with a chair and a blanket to see one of the biggest fireworks displays around. The fireworks soundtrack will be broadcast on Kix 102.9.
Admission is free. No coolers, alcohol, or personal fireworks allowed.
Ready to get your drink on?
If you're a fan of bars and breweries, try these 4th of July weekend events in Raleigh.
July 4th Bash at Oak City Brewing Company
About 20 minutes from Raleigh's city center, Oak City Brewing Company hosts its annual July 4th Bash. Located in Knightdale, NC, this party starts around noon and doesn't end until the fireworks display around 9:00 PM.
Bring chairs and blankets to lounge on the lawn while you listen to 5-Band, Nick Drive, and 3WB. You'll have plenty to eat with local food trucks in attendance, and you can buy beer, wine, and cider inside the brewhouse and taphouse until 8:30 PM.
Oak City Brewing Company will give away koozies as usual, so come get yours!
July 4th at Flying Saucer Draught Emporium
Celebrate all evening at Flying Saucer Draught Emporium with $3 throwback drafts, $4 all drafts, and $5 wine.
Located at 328 West Morgan Street, this pub is home to Raleigh's best beer selection since 2000—with over 300 varieties, hundreds from craft breweries right here in North Carolina. Whether you know what you love or you're not quite sure, the beer experts at Flying Saucer can find the perfect draft for you. Pair it with some delicious food, and you're ready to celebrate the 4th of July.
Doors open at 11:00 AM on July 4th and don't close until midnight.
Looking for a little sports action this July 4th? Whether you want to participate or watch, here are a couple events for you.
Mudcats for America Fireworks Series
The Carolina Mudcats will face off with the Fayetteville Woodpeckers in a six-game home series at Five County Stadium. The final three games will take place on July 1st through the 3rd, comprising the Mudcats for America Fireworks Series. There will be fireworks after every game these three nights, so don't miss out!
You can get your tickets online at the Carolina Mudcats website.
9th Annual Run for Liberty
A little bit outside of Raleigh in Cary, join runners of all ages and ability levels to raise money for the Association of Children's Prosthetic-Orthotic Clinics. Deck yourself out in red, white, and blue—there will be prizes for the best dressed!
Register online and pick up your packet on race day, Saturday, July 2 between 7:00 and 8:00 AM. This race is open to all ages, runners and walkers alike, and amputees run for free. The 1-Mile Fun Run starts at 8:30 AM and costs $15. The 5K begins at 8:30 AM, costs $35 and includes a T-shirt (though T-shirt supplies are limited). Get a $5 per runner discount if you register with a team!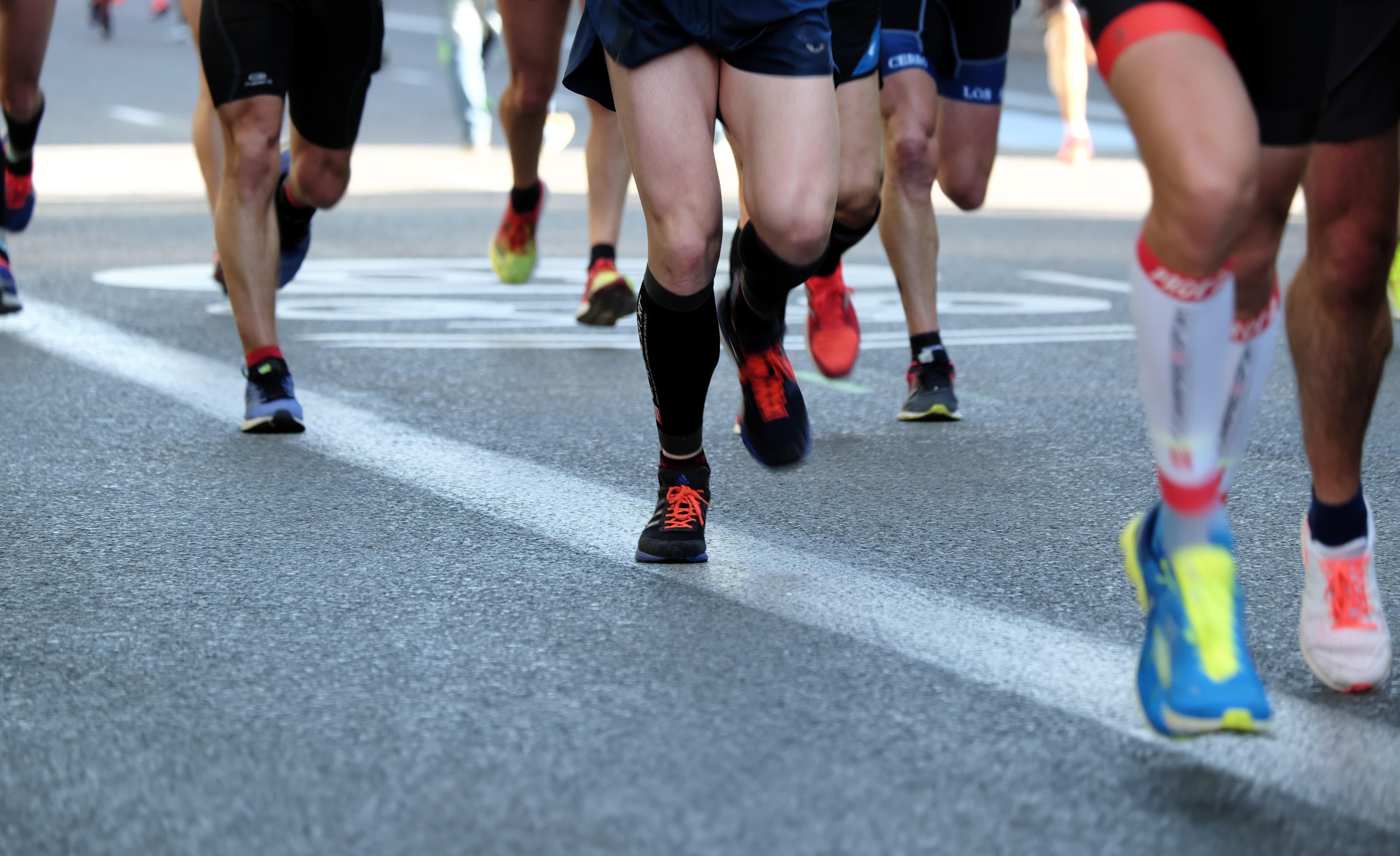 The top three female finishers, top three male finishers, and top three overall finishers in each age category will be awarded medals. Water will be provided, but it's a good idea to bring some anyway. You should also wear sunblock and be aware that the course is graded gravel—not paved.
Independence Day performance art
Celebrate Independence Day by learning about important historical figures and enjoying your freedom of self-expression.
Sweet Mama Stringbean: The Life & Times of Ethel Waters
The Burning Coal Theater Company presents this with Pia Morrison as Ethel Waters. Born in poverty, Ethel rose to fame during the jazz age and became a Broadway star and Academy Award nominee. She was the first Black woman to sing on the radio, the first to headline a show at New York's Palace Theatre, and the first to star in a dramatic play on Broadway.
Get tickets for this unforgettable musical anytime over the 4th of July weekend.
Sunday Drag Brunch at Ruby Deluxe
Head underground to enjoy craft cocktails, yummy food, a killer DJ, and star-quality drag performances at Ruby Deluxe. This quirky bar is known for fun and freedom of expression—a perfect way to celebrate Independence Day.
Doors open at 1:00 PM, and the show is from 2:00 to 3:00 PM. Hang around afterward to dance your buns off, or head out to one of our evening events and catch the fireworks.
Prices start at $10 for standing room only, $20 for a two-person table, $60 for a six-person table, etc. This event is 21+, but 18-21 year olds can attend for an extra $10.
Where to watch 4th of July fireworks in Raleigh
The Raleigh area offers many stunning fireworks shows. No matter where you're celebrating, pull up a chair and a blanket and look up for an evening of "oohs" and "aahs".
City of Raleigh July 4th Celebration at Dix Park includes a fireworks show at 9:30 PM

Apex's Fireworks Frenzy on July 3rd begins at 9:30 PM

Fuquay-Varina's Independence Day celebration on July 1st includes a fireworks show at 9:15 PM

Holly Springs' July 5th Celebration includes a fireworks show at 9:15 PM

Brier Creek Commons Star Spangled Block Party includes a fireworks show at 9:15 PM
Want more local insight? Get us in your inbox
The Coley Group has lived and worked in the Triangle for over 20 years, and we have tips, tricks, and info to offer on everything local—from community events to real estate. Fill out the form below and you'll always be in the know.