The change of the seasons is always a great time to update your home's aesthetic—and by incorporating a few current trends, you can actually increase your home's sale price if you're in the market.
How does good interior design boost your home value?
While increasing the value of your home may not be the initial reason you decide to redecorate, great design does often increase the perceived value of a home.
What's perceived value? It's the subjective value that a buyer places on a property, and it can be boosted by things like staging, good landscaping, and well-thought design. According toCountry Living, a simple redecoration can increase your home's value by up to 10%—and that's without remodeling anything.
Home design trends for fall 2023
Whether you're thinking of selling this autumn or not, these fall home design trends will update your space and make it feel fresh. For 2023, we're seeing a move away from obvious fall motifs (like scarecrows and pumpkins). Instead, you'll see more subtle decor choices that inspire feelings of coziness with a nod to nostalgia. Here's what to expect.
Organic and interesting shapes
The age of sharp edges and rigid designs has seen its sunset, making way for a trend that mirrors nature's own blueprint: organic shapes. As we ventured into this year, we noticed a shift away from the "straight line syndrome" that dominated the interior design scene. With its lingering presence, organic design is not just a fleeting trend but an emblem of evolving tastes.
At the heart of organic design is its ability to seamlessly blend with the natural world. Where once we celebrated the mathematical precision of straight lines and perfect angles, we now embrace the unpredictable and unique patterns found in nature. Imagine a river's meandering path, the irregular shape of pebbles, or the soft curve of a leaf. It's these natural forms that have inspired the latest wave in interior design.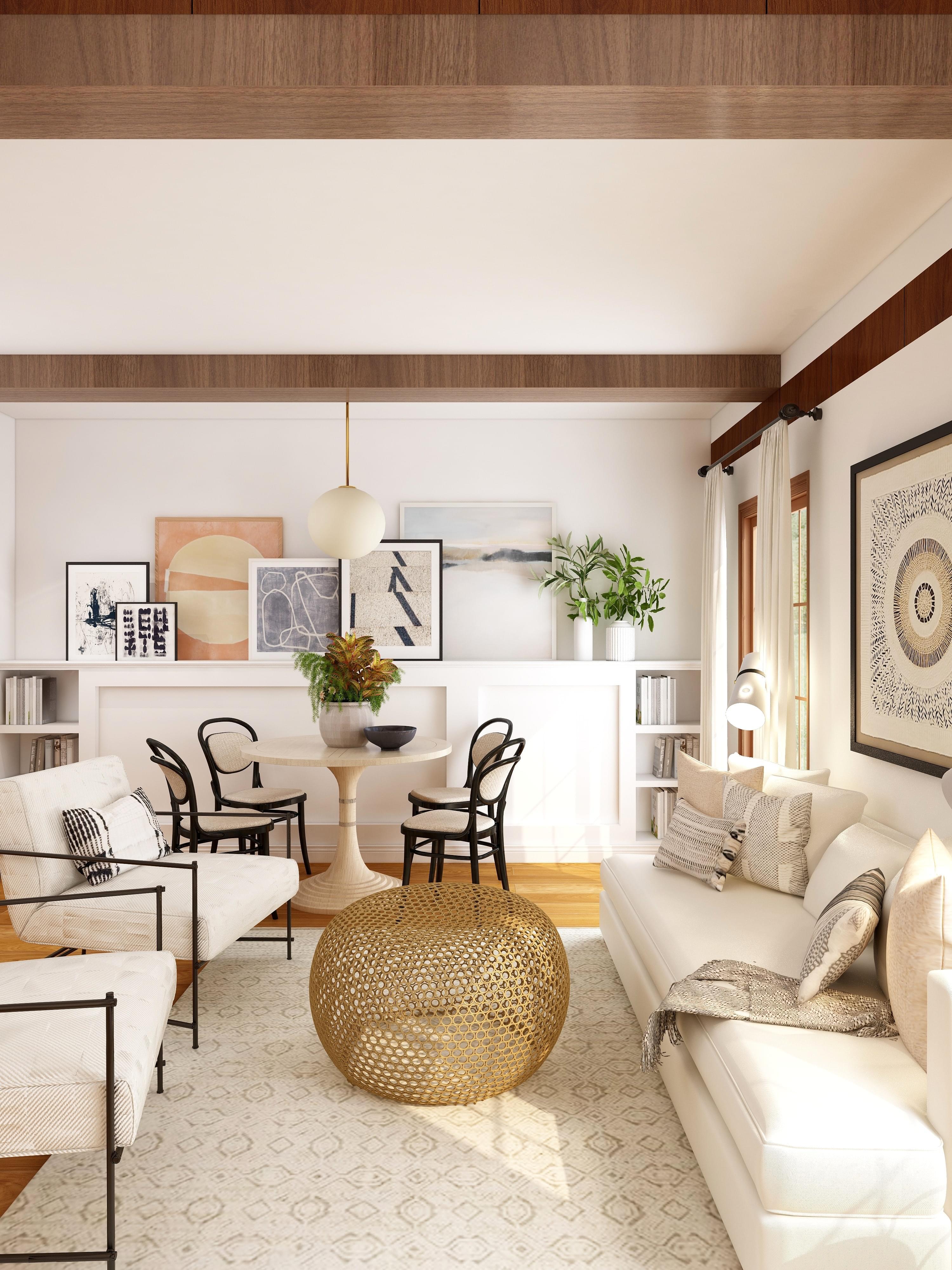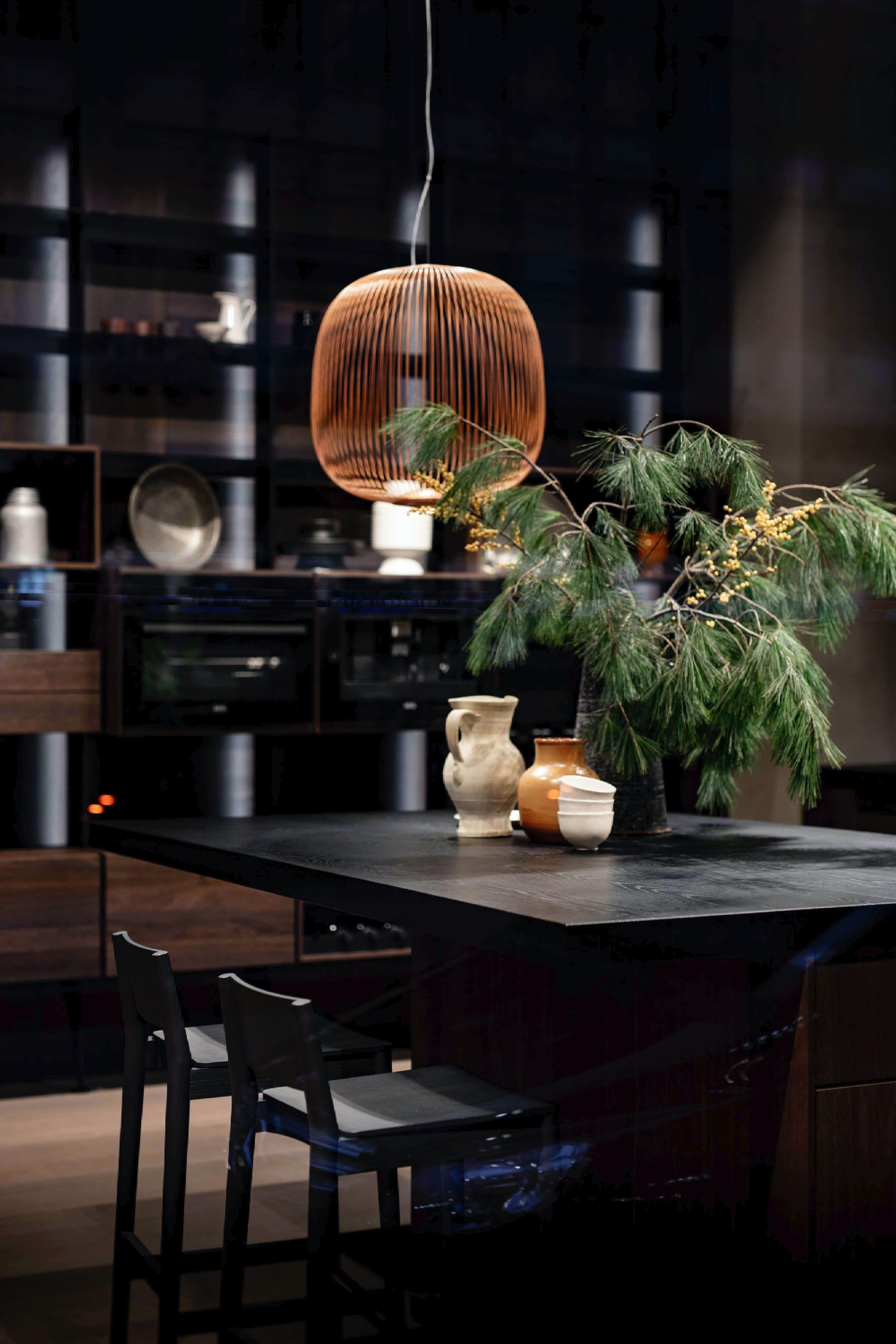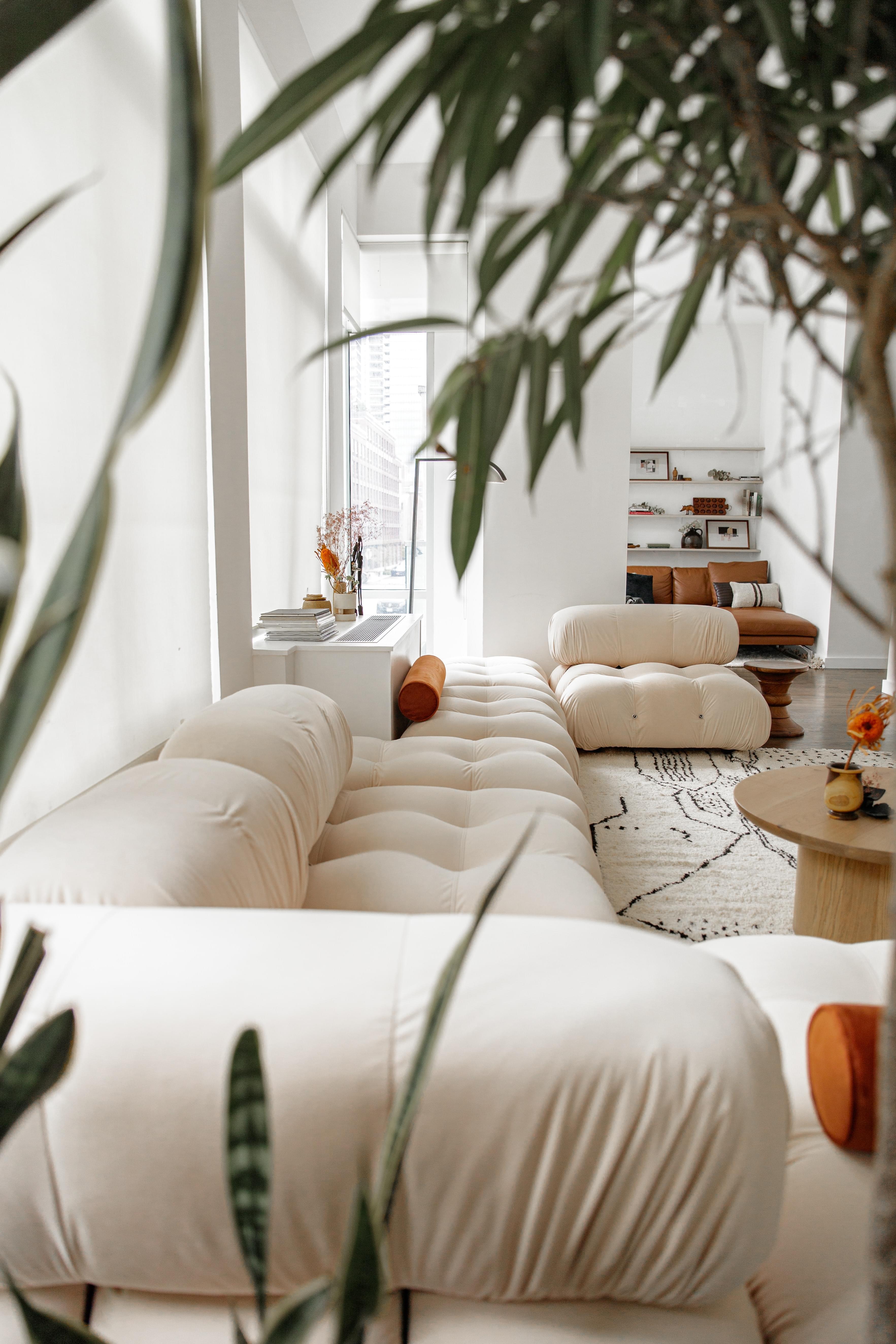 Subtlety and warmth continue in this season's most-loved hues. Be on the lookout for welcoming honeys and muted peaches. Earthy tones combined with pops of contrasting black will create depth and interest—while usurping the more obvious pumpkin oranges.
The Luxe Palette: Warmth & Elegance in Modern Home Decor
In the sophisticated realm of home decor, the tones we choose act as silent narrators of our spaces, bringing stories and moods to life. This season, we're turning the pages to a chapter that celebrates soft, enveloping warmth in its most elegant rendition.
Golden Hour Indoors: Honeys and Muted Peaches
Imagine the soft glow of the golden hour or the delicate caress of dawn's first light. Hues of welcoming honeys and muted peaches capture these moments in time, offering an embrace that feels both luxe and comforting. They don't clamor for attention; they invite admiration. Visualize spaces where walls echo the comforting embrace of a sunlit afternoon or the serene hush that precedes sunrise.
Dramatic Depth: Where Earth Meets Elegance
While the palette's soft tones set the stage, it's the drama of contrasting black that delivers the performance. Earthy undertones provide a canvas, and bold black accents transform it into a masterpiece. Consider a muted peach wall adorned with art encased in sleek black frames or honey-hued drapes against a statement black piece. This delicate dance of contrast carves out spaces that are both inviting and intriguing, exuding a modern opulence.
Beyond the Conventional: Moving Past Pumpkin Oranges
While the iconic pumpkin orange has had its moments of autumnal glory, the current season is all about refining and redefining. The allure lies in subtlety, in the gentle whispers of colors that are both timeless and contemporary, sidelining the more boisterous shades for a touch of understated luxury.
As you look to refresh and redefine your spaces, remember that the colors you choose are more than mere paint or fabric. They are the essence of ambiance, the curators of comfort. Let the luxurious warmth of honeys and peaches, complemented by striking blacks, guide you to interiors that are not just seen, but felt and lived in.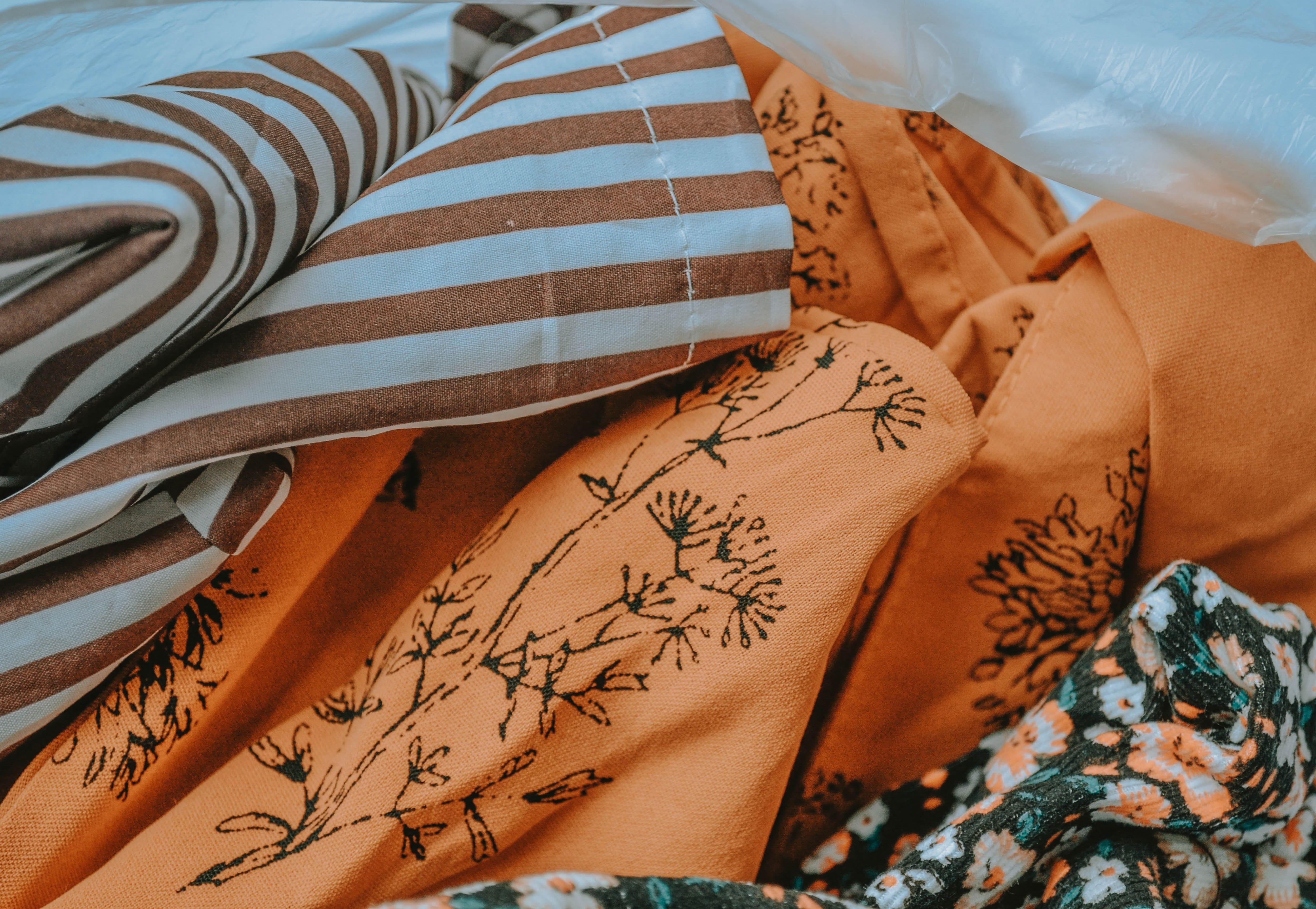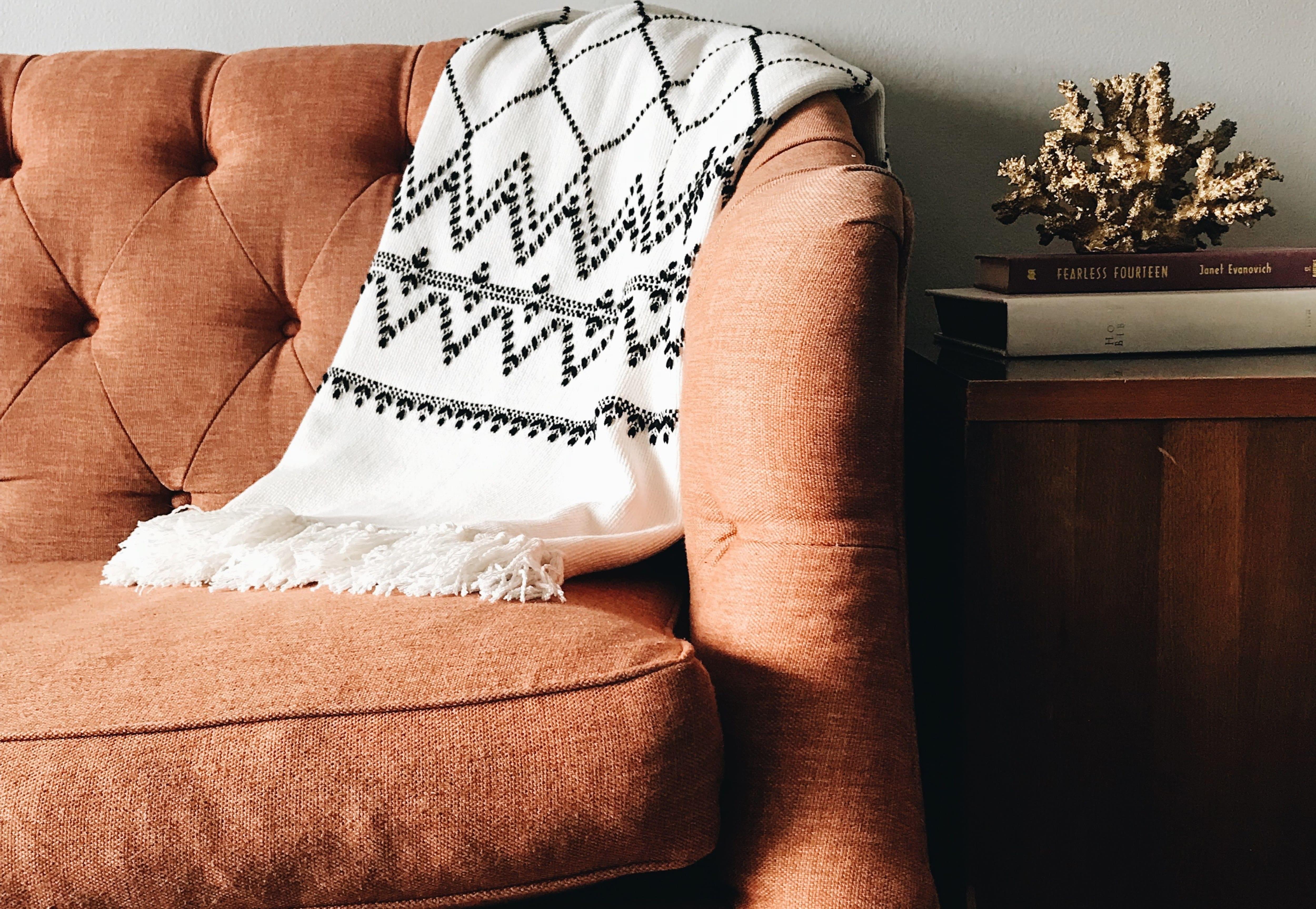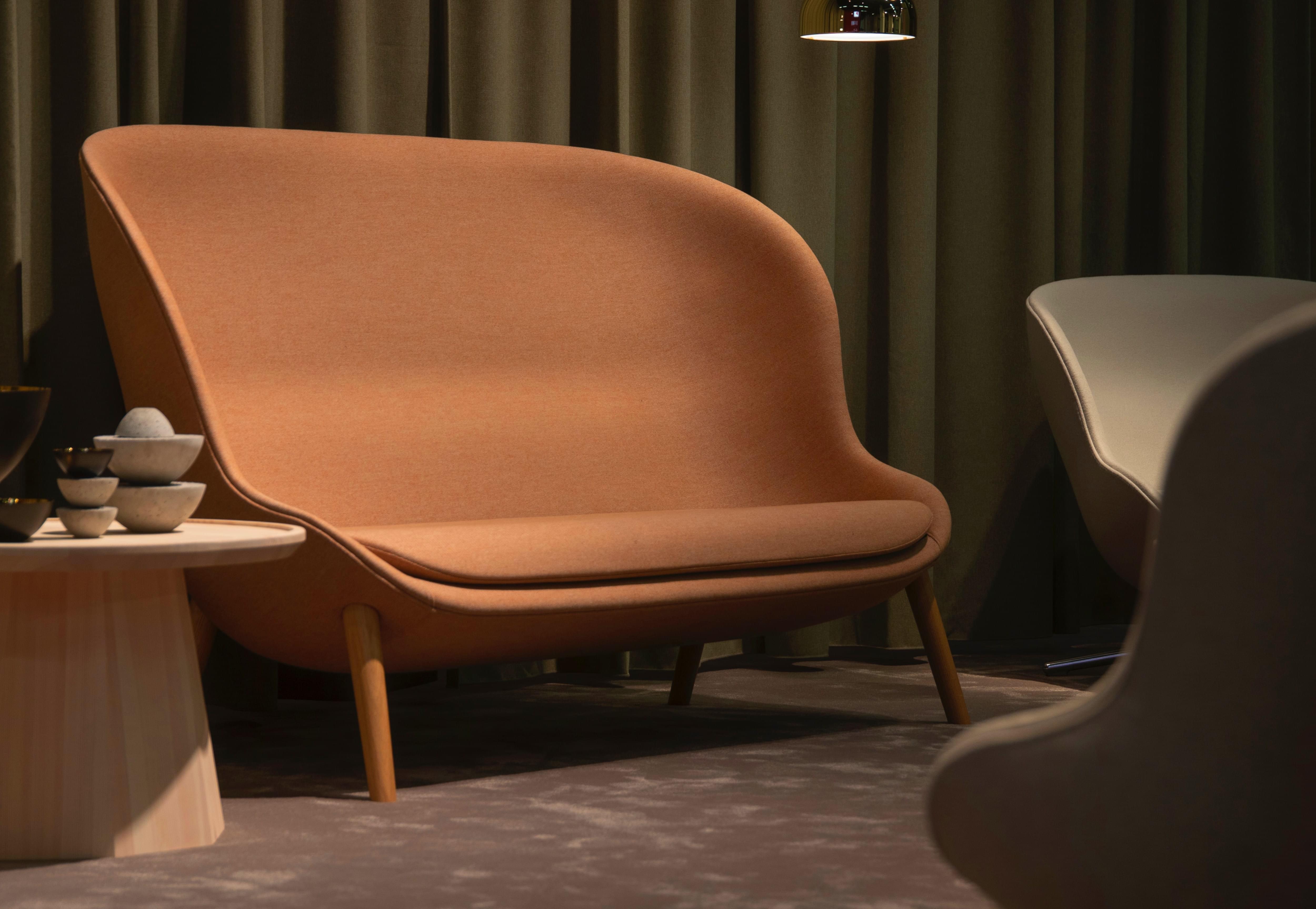 Fall decor is about incorporating all the senses, so think beyond visual interest. This autumn, we'll be seeing mixed luxury textures like velvet, beadboard, and leather. Incorporate a variety of tactile items, and don't be afraid to overdo it. Burlap, crochet, silk, dried plants, and anything else you can imagine are on the table. Expect to see lots of wicker and woven furniture, and on the walls, envision limewash or textured wallpaper. 
Texture adds depth and dimension. Integrating a variety of tactile experiences—like the smooth surface of a ceramic vase, the ruggedness of a woolen throw, or the softness of a velvet cushion—enhances the organic feel. These diverse textures evoke a sensory experience, connecting inhabitants of a space to their surroundings on a deeper level.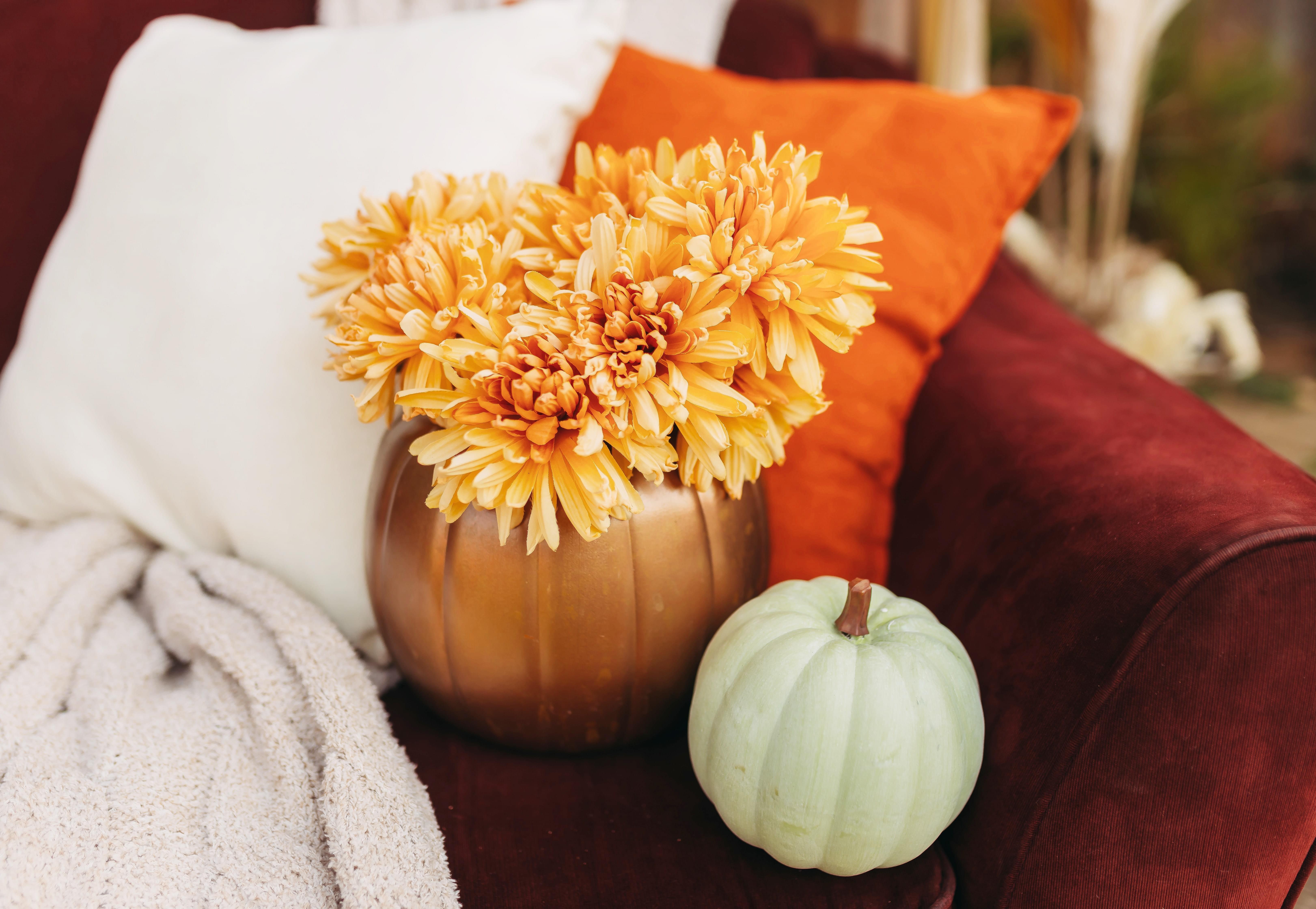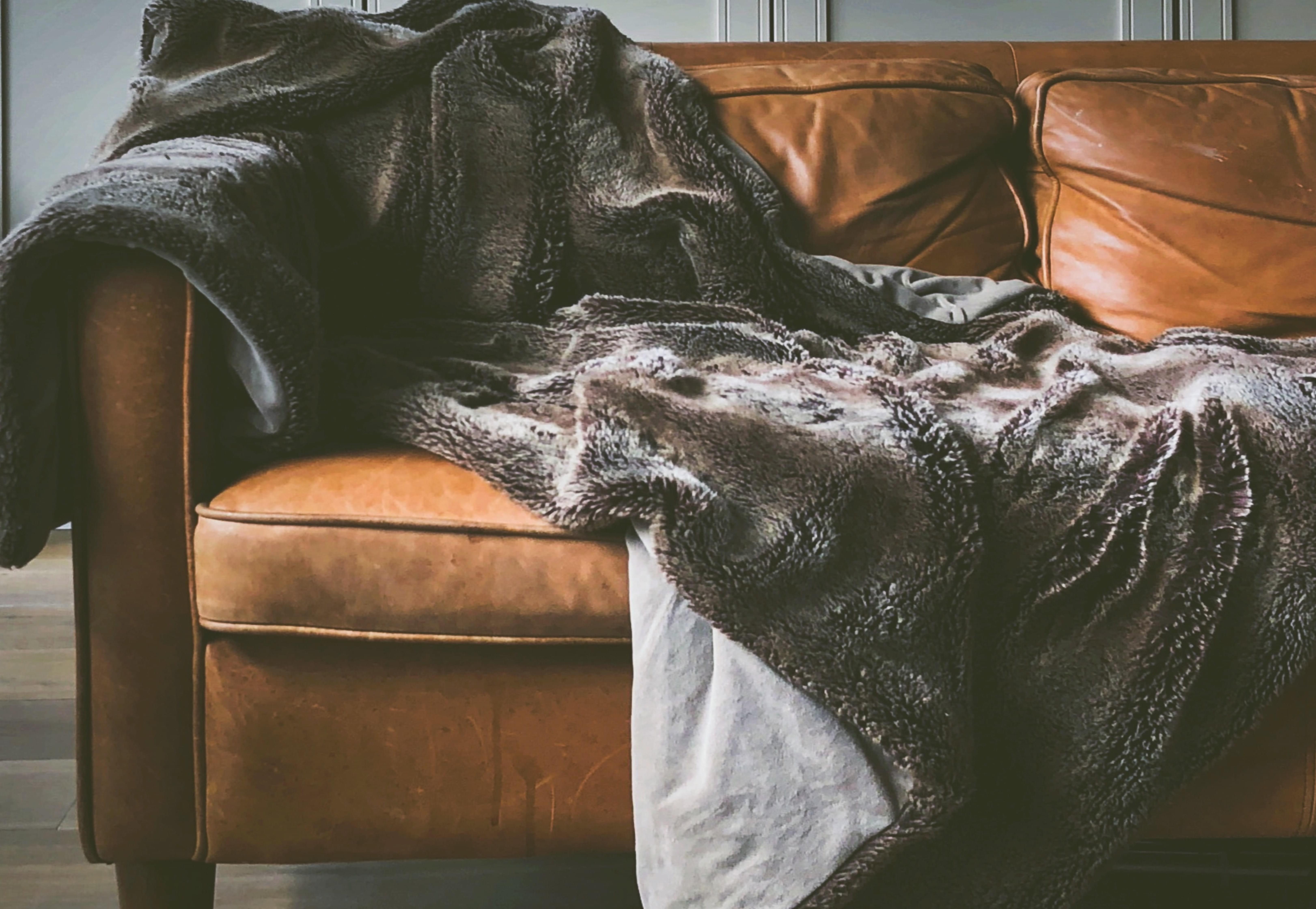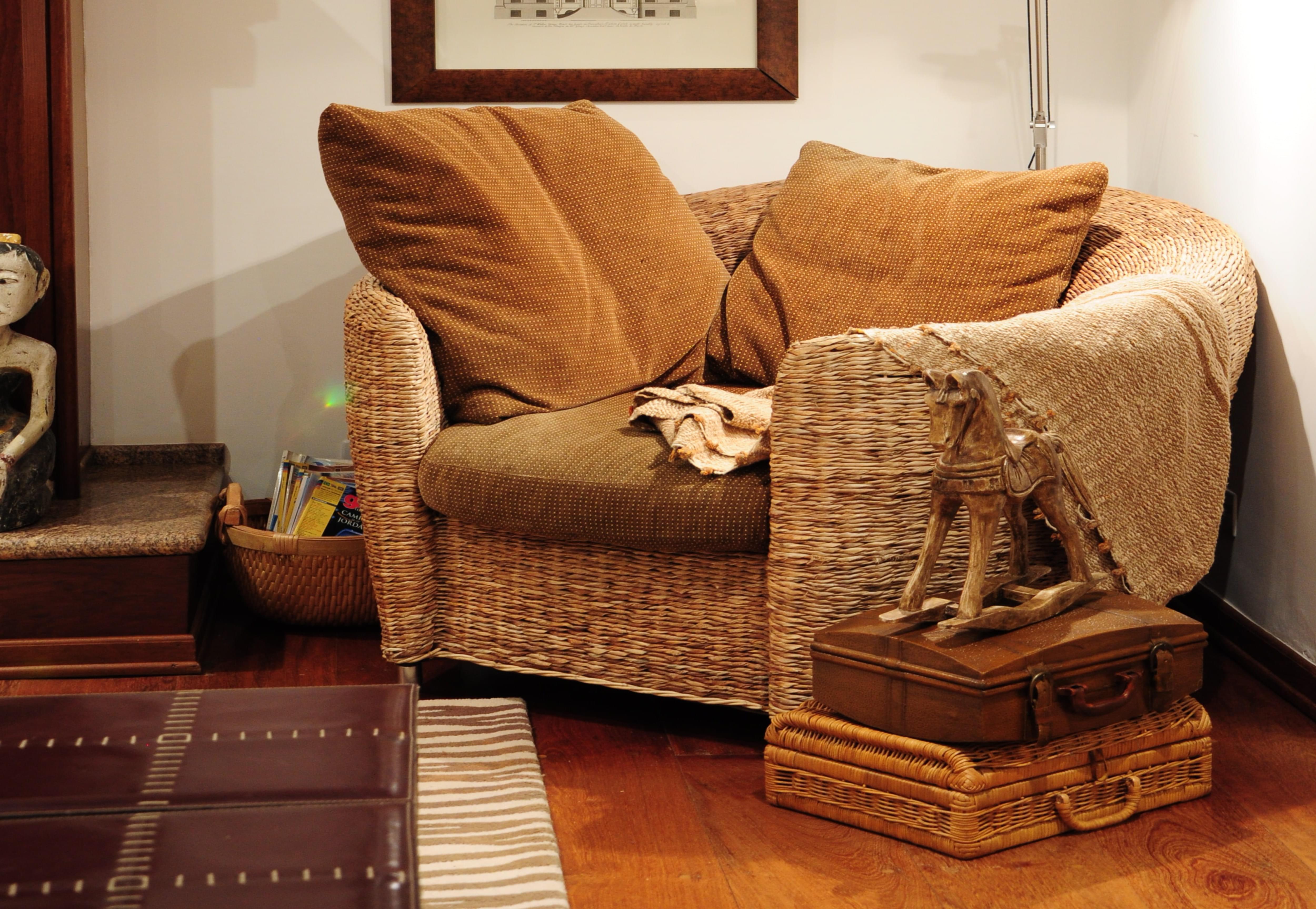 Fall always skews a little bit vintage, usually because this time of year most people like to get cozy and nostalgic. This year, you'll see more obvious nods to the past with cottage core and granny chic aesthetic choices that incorporate vintage and vintage-inspired pieces.
Enter cottage core: a design ethos that pays homage to the idyllic and serene rural life. Picture handwoven blankets, daisies in crystal vases, and the timeless charm of wooden furnishings, echoing a bygone era of simplicity.
But let's stir the pot a bit with 'Granny Chic.' A delightful blend of your grandmother's favorites. Envision delicate lace curtains, cherished porcelain, and plush chairs swathed in blooming patterns. It's vintage, but with an extra pinch of old-world allure. Expect patterns on the walls and in the furniture, lots of texture, and maximalist ornamentation. 
Dress the Walls: This autumn, walls will tell tales. Vibrant wallpapers, adorned with retro florals or striking geometrics, will be in vogue. For those shying away from the permanence of wallpaper, consider curated gallery walls – a mosaic of vintage art, ancestral photographs, and timeless landscapes.
Furniture That Speaks: The furniture pieces this season are eloquent narrators of stories. Look out for chairs and sofas swathed in eclectic patterns, ranging from the evergreen paisleys to bohemian motifs. Aged wooden pieces, bearing the marks of time, will seamlessly complement this setup.
Ornate Maximalism: Gone are the days of restrained minimalism. This fall, rooms will be a celebration of abundance. Imagine spaces graced with vintage collectibles, multi-patterned rugs lying one over the other, and bookshelves generously adorned with memorabilia. It's about creating a milieu rich in narratives and cherished memories.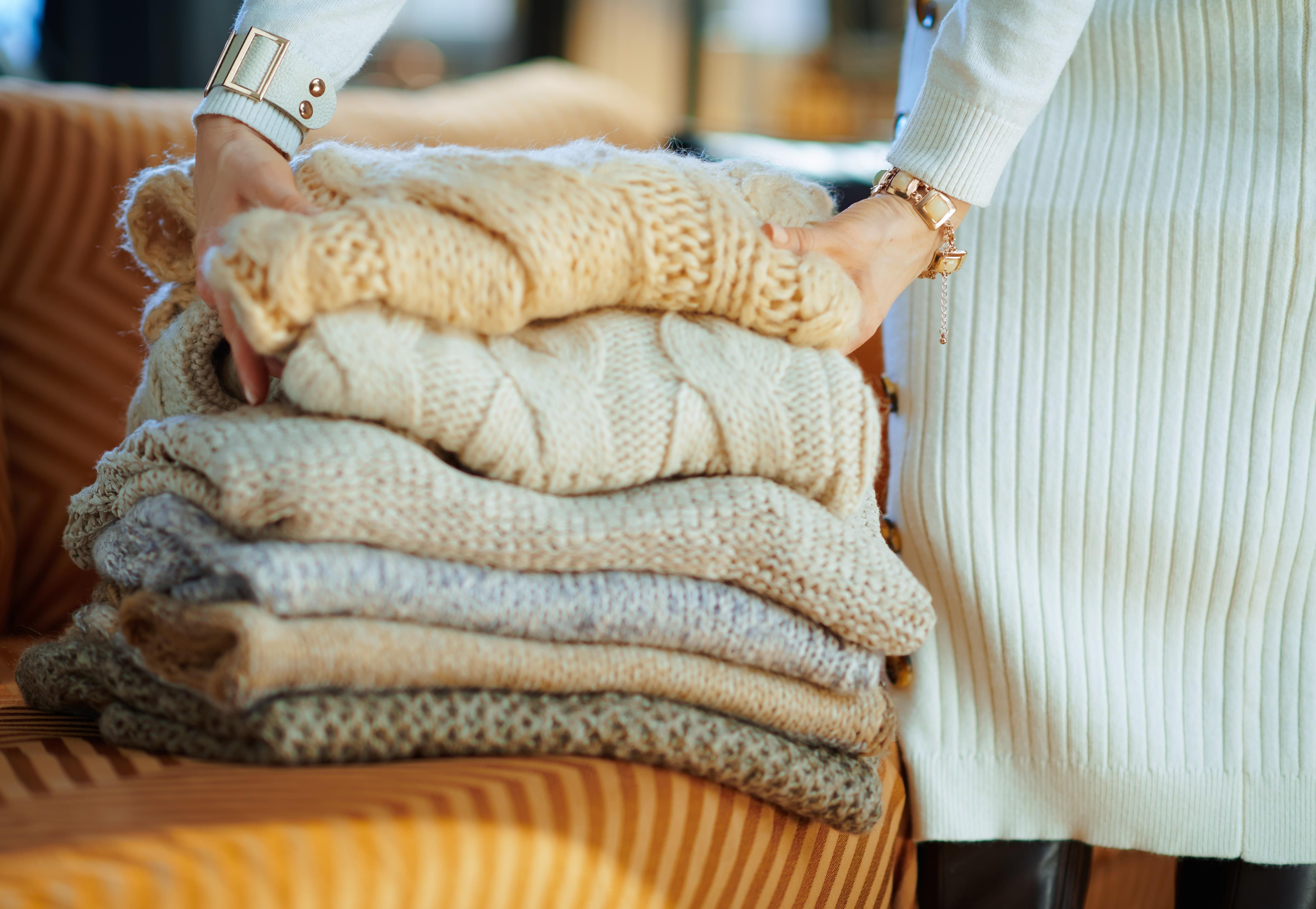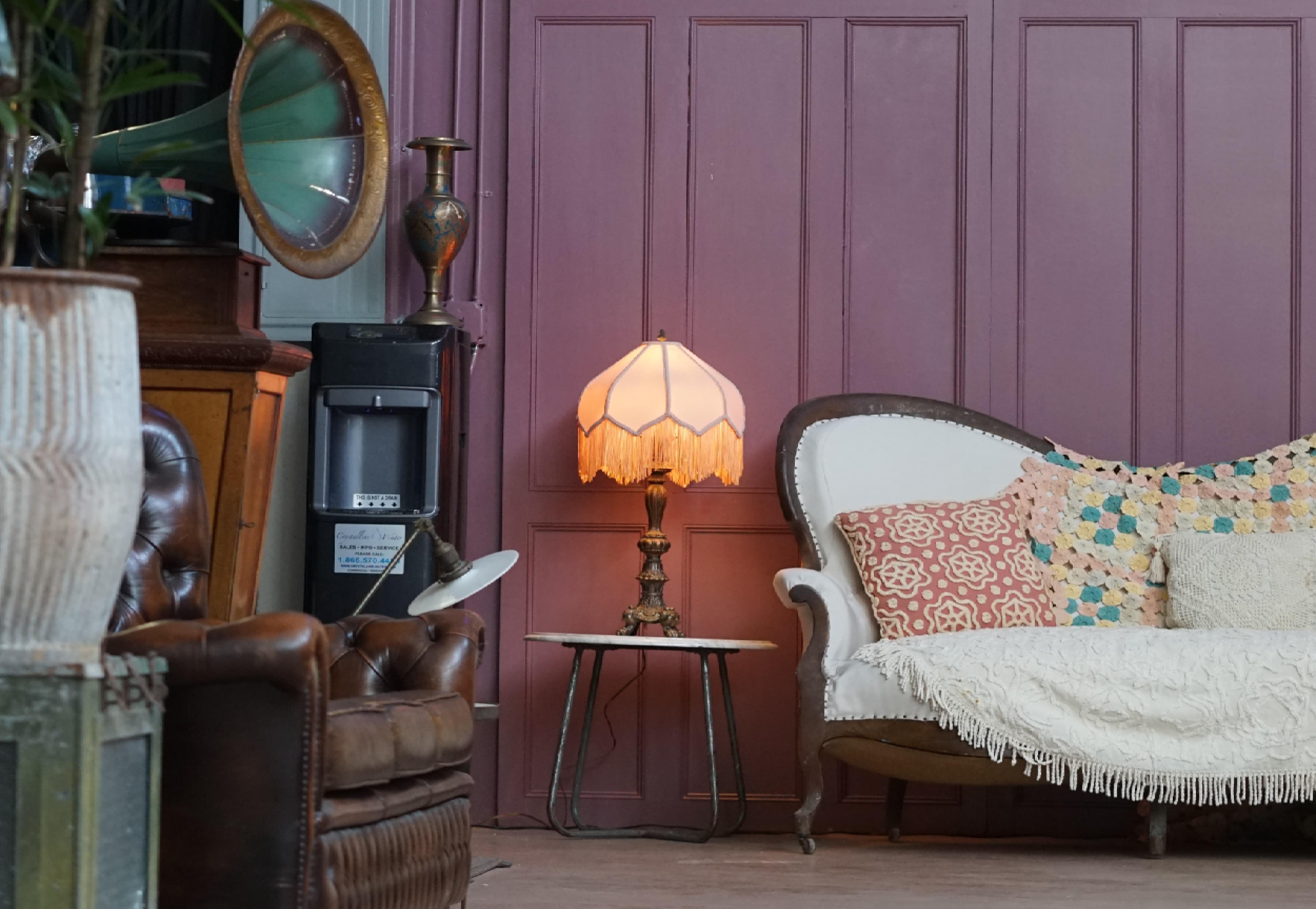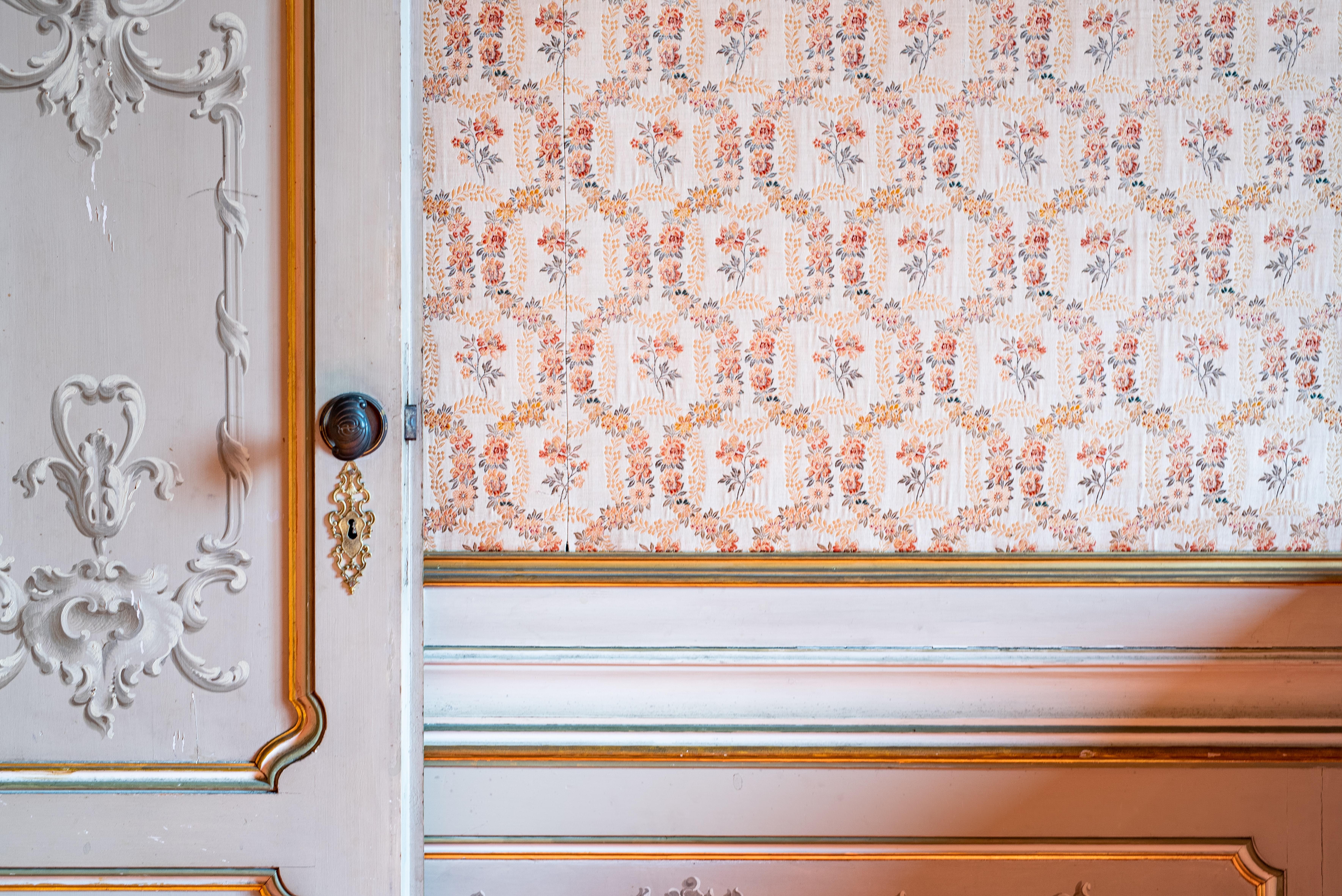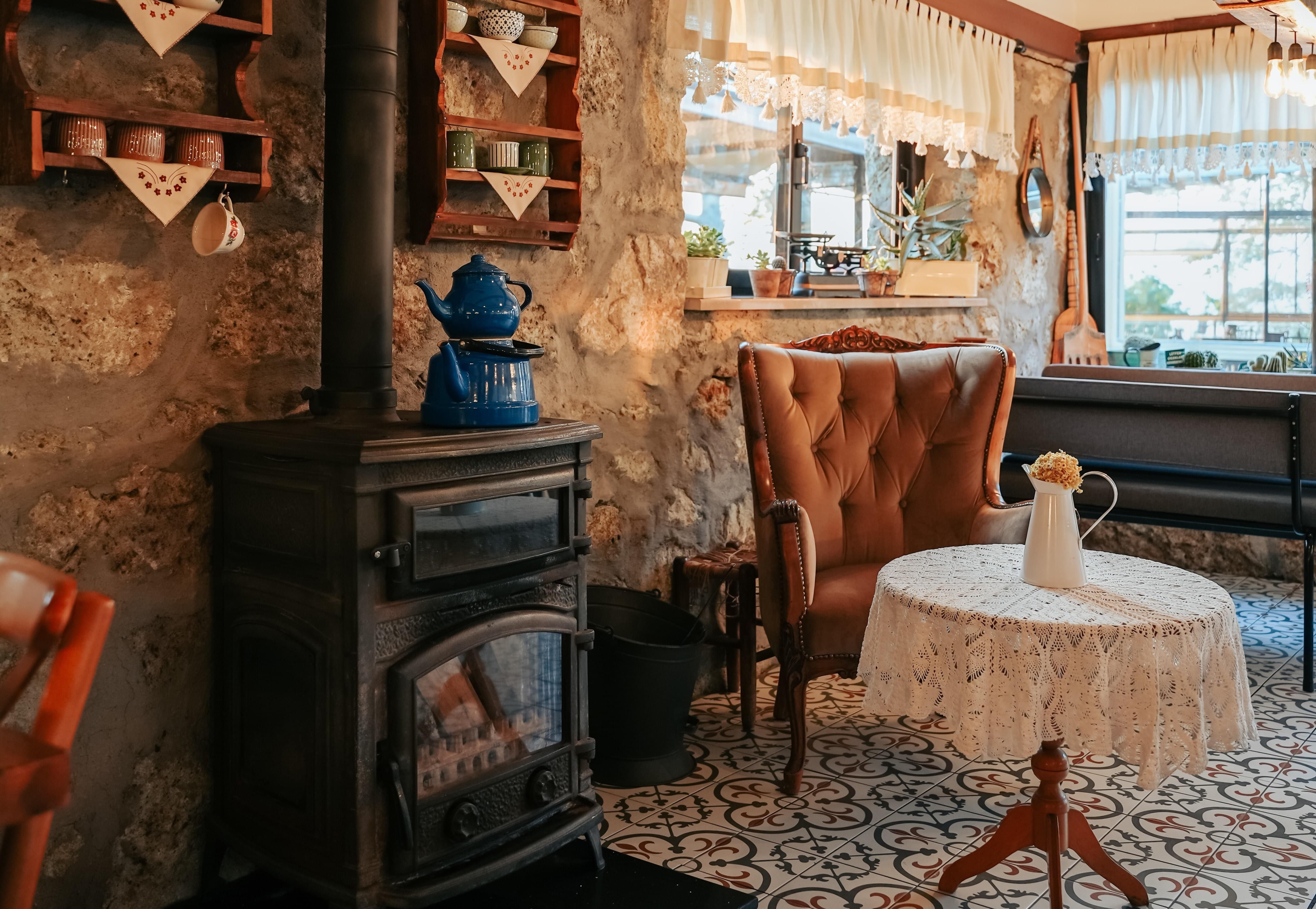 The most important part about decorating your space is that you like it when you're finished. Take these trends, make them yours, and create a space that you love. As walls come alive with vibrant tales and furniture narrates stories of bygone eras, the move towards ornate maximalism signals a shift from mere aesthetics to creating homes rich in narratives. Yet, in the heart of these trends lies a timeless truth: your space should resonate with your soul. Embrace these inspirations, tailor them to your liking, and craft a haven that truly feels like home.
Thinking of selling your home this fall?
Elevate your experience with us. With unparalleled local acumen and a bespoke approach to the market's intricacies, we're dedicated to orchestrating the sale of your esteemed residence on your terms. Indulge in luxury service—begin by completing the form below. Let's curate excellence together.