A Place at The Table, by far has to be one of our very favorite places to go in Raleigh. If you have never heard about it, A Place at The Table is Raleigh's first pay-what-you-can cafe and Maggie Kane, Founder and Executive Director of A Place at the Table, along with her incredible team are changing lives down at 300 W. Hargett Street.
A Place at the table came to be because Raleigh native, Maggie Kane, wanted to create a space where all people in the community could come and eat as one. The mission at Table is to 'provide community and good food for all regardless of means' and even during a pandemic - mission accomplished.
When you arrive at the 'Table', you're immediately family, no one is a stranger here. Whether you're greeted by Maggie herself, Chris or Ernest, you will feel a connection, because isn't that what great food and drinks are meant to do - provide connection? Because at Table, that is exactly what is served. Among the incredible food you will find a team that not only backs each other but also this incredible Raleigh community.
The premise behind table is super simple:
Customers have multiple options to pay and to pay-it-forward:
Less than the suggested price.
Tip to fulfill our mission.

Buy a $10 Token to hand out yourself in the community.
Did we mention their menu is incredible?
Spending time at Table was eye-opening for our team. Had you ever heard of a pay what you can/pay it forward cafe? They're all over the place and A Place at the Table is proud to serve alongside the more than 60 other pay-what-you-can restaurants in the global One World Everybody Eats network. Head west to Boone and you'll find their mentor restaurant, F.A.R.M. Café ,one of the most successful models in the country.
Providing community and good food for all, regardless of means. A Place at the Table is Raleigh's first pay-what-you-can cafe.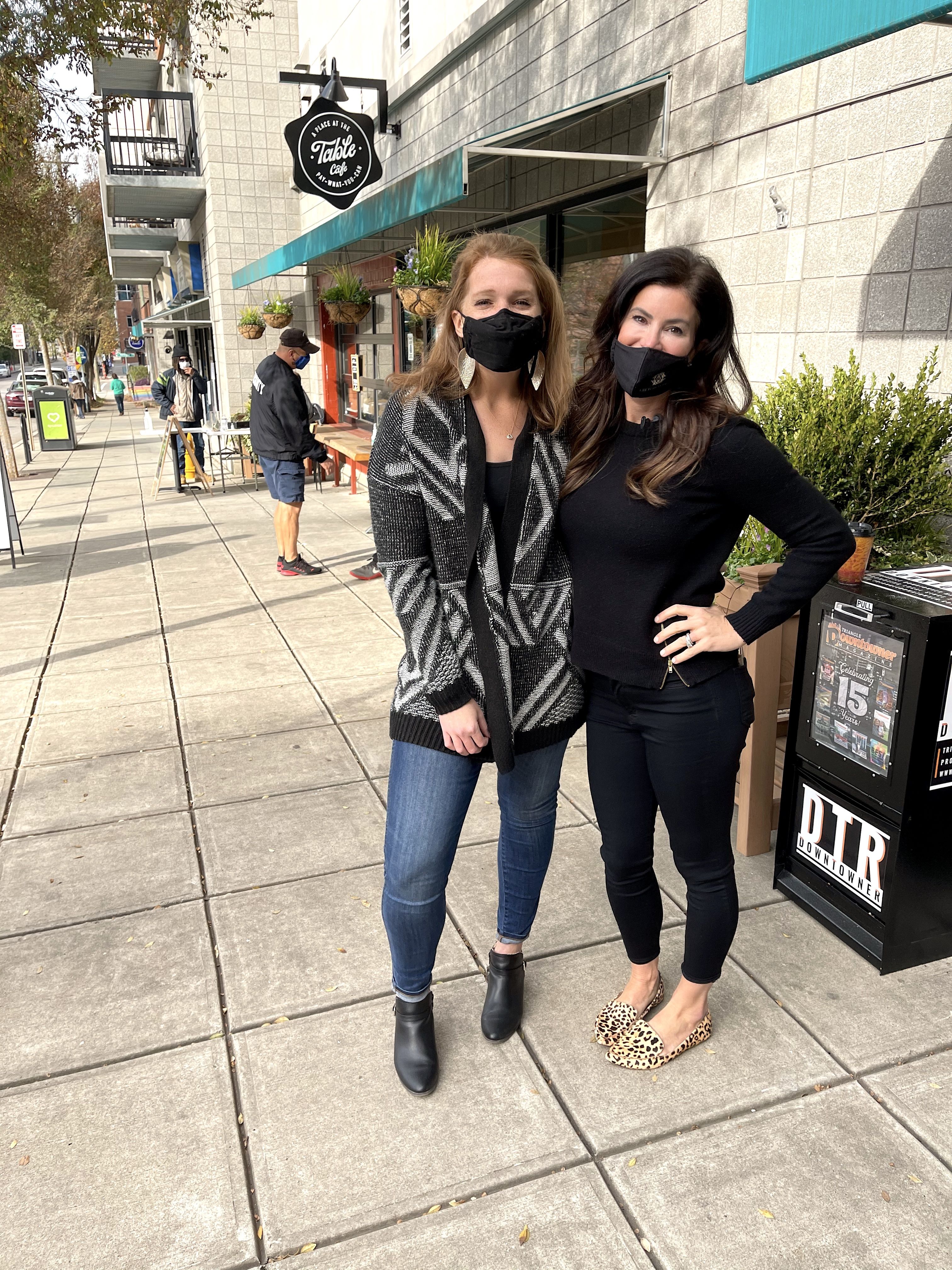 Support the Local businesses that make Raleigh an incredible place to live. Please Like, Comment, and most importantly SHARE this with your friends.
For more of the Best of Raleigh click here, and subscribe. We believe in sharing the businesses we love and that make living in Raleigh so special.
If you are in thinking about buying or selling a home in the Raleigh area we would love to help. Check out all of the resources on our website. You can search every home in the MLS and with The Coley Group and you get Priority Access to dozens of homes that are not listed anywhere online. Priority Access to off-market homes can really help your search in low inventory market like Raleigh.
We are here for you at 919-526-0401.