Explore Your Vision with Tony Frazier.
You may have seen #BestOfRaleigh, where we highlight local businesses around The Triangle. We're back with our brand-new series, Building Raleigh, where we highlight local builders and developers.
Building a home in the Raleigh market is not always smooth sailing. I created Building Raleigh to introduce you to my favorite builders and developers in the market so that you get to know them better. There are a lot of choices for builders in this market and not all of them are the same. In today's episode of Building Raleigh, I am delighted to introduce you to Tony Frazier of Frazier Home Design.
Meet Tony Frazier, Owner of Frazier Home Design and one of the most talented individuals I know. From concept to creation, Tony is elite at the process and experience he and his team provide to clients all over The Triangle.
Following timeless architectural styles and proportions while adding a modern spin to each home, Tony and his team specialize in high-end residential design and are dedicated to creating unique homes tailored to the client's lifestyle. Their four-step process is catered to making you feel at ease and involved at every corner: consultation, preliminary planning, design development, and final client review. From live sketch sessions with Tony to refining the exterior, clients' wishes and desires are always at the forefront.
Frazier Home Design does everything with a visual, hands-on approach. With every client, they will begin by mapping out the site— discussing the topography, the sun's position throughout the home, the views, and the basic layout of the interior. What's so unique about this experience is that you, as the client, are watching (literally) as the blueprint is being created. The team is essentially drawing your house with you and in front of you, taking in feedback and making changes accordingly.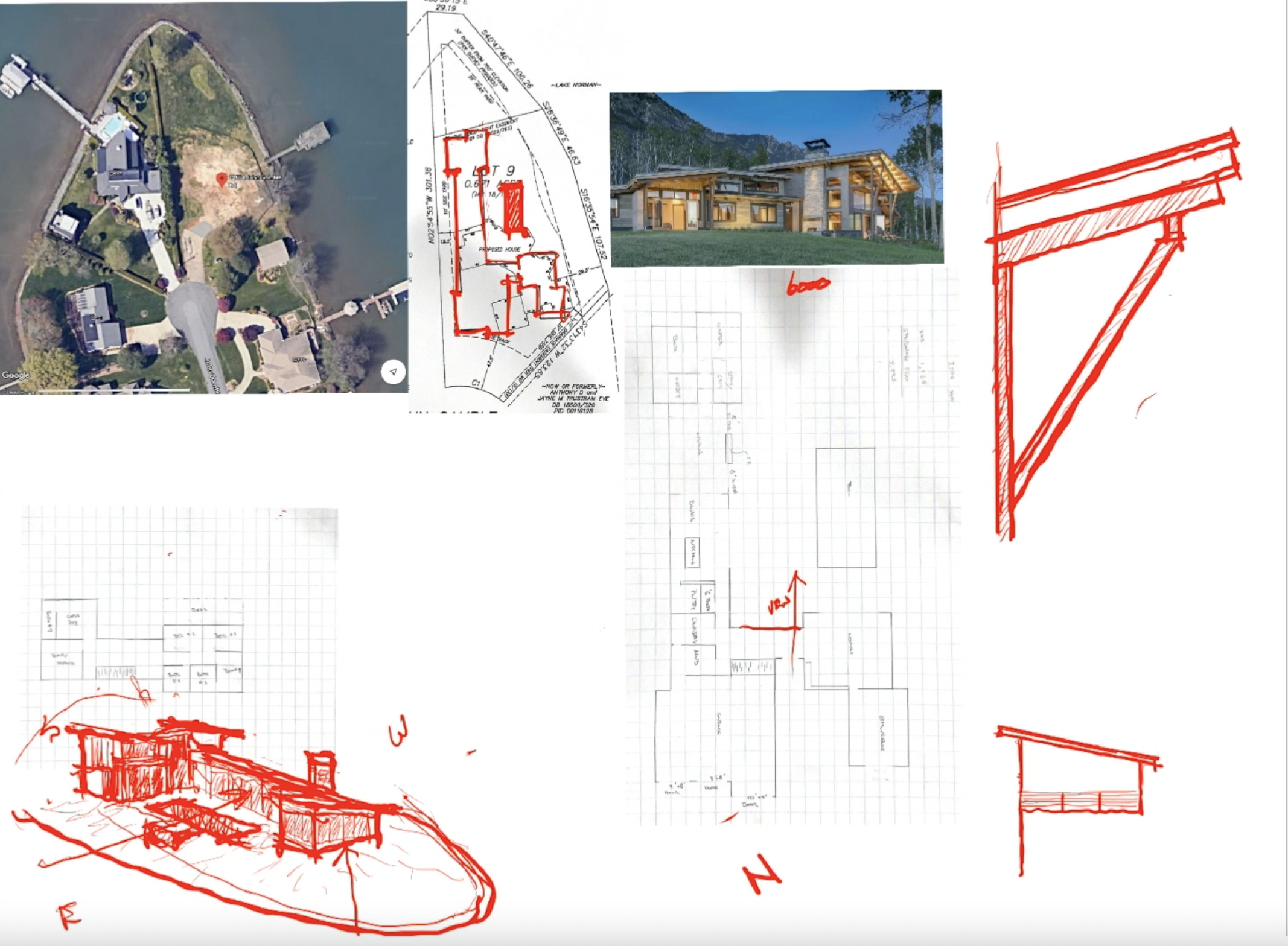 Once that first brainstorming session is complete, the project manager and team will then go back and forth from the drawing board to the client until they get to a finalized version of what the vision will look like. When the client can visualize the concept and can see themselves living in it, it starts to become a home.
From there, 3D modeling is used to show the client what exactly they are looking at and are able to virtually move through the home. Everything that is done in 2D is also shown in 3D, which is truly remarkable.
Tony's attention to detail is iconic and his hand sketches are known by quite a few. Follow them on Instagram to see their processes from paper to picture.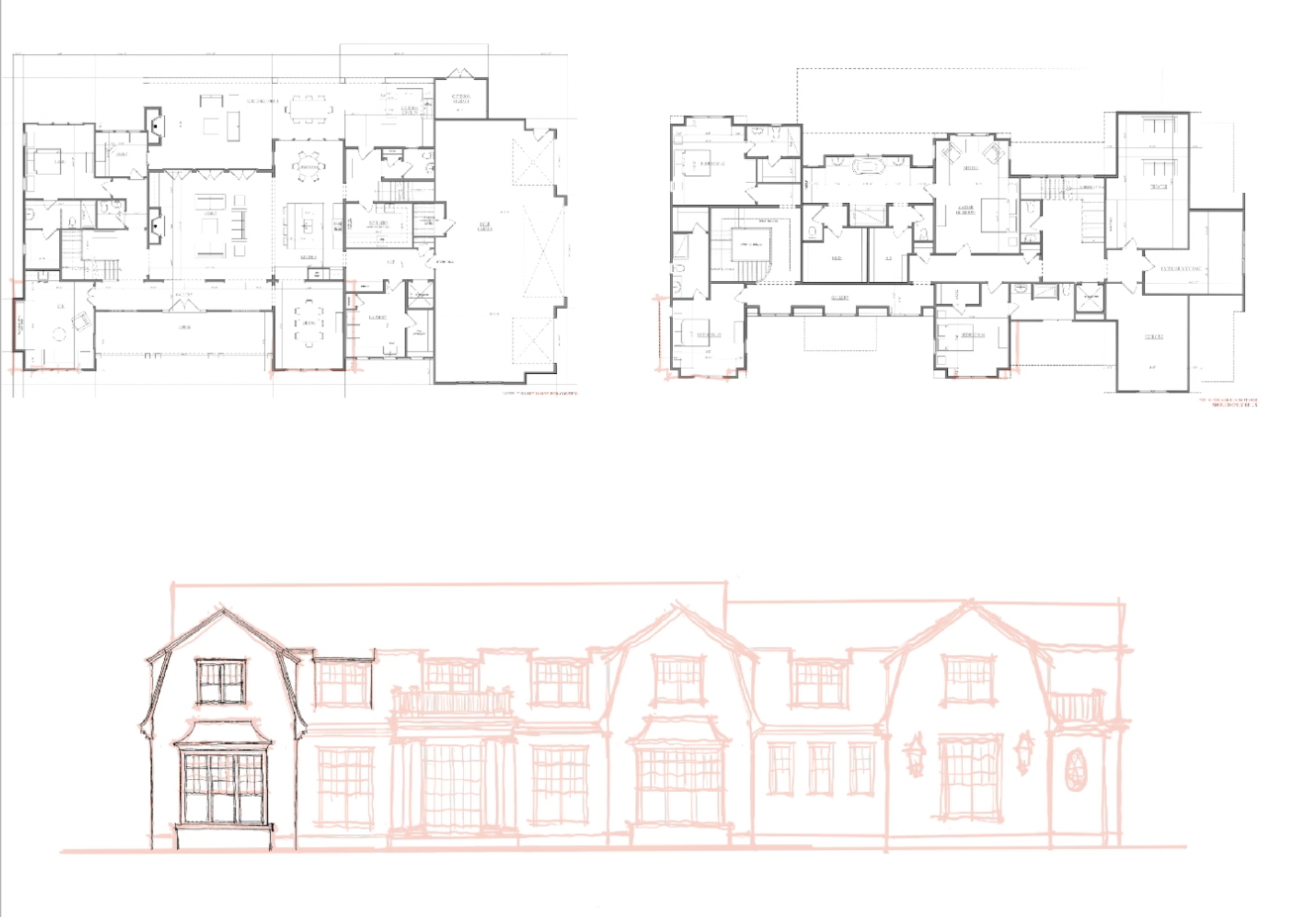 Throughout the process, the Frazier Home Design team is directly involved and all hands on deck in each project. From draftsmen to designers, project managers and more, everything starts out as an idea and is brought to life in-house.
Being client-driven, Tony and his team are committed to a timeline and results that fit your needs. From concept to creation, there is no doubt that Frazier Home Design is a sure thing.
Watch the video above to learn more about Frazier Home Design and a truly unmatched custom experience from start to finish. Visit Their Website
Our Expertise Sets Us Apart.
We've been working directly with builders and developers in the Triangle for over 20 years. If you are thinking about building a home you need a skilled new construction expert by your side. Reach out to us to start the conversation.