Interior design trends for the upcoming seasons are all about warmth, color, and a return to nature. After years of gray and cold straight lines, current designs are leaning into organic shapes, bold silhouettes, and a layered mix of color and texture.
Triangle interior design expert Tonya Hill encourages us to "embrace big changes and daring bold moves" with our spaces. Choose pieces and details that bring you joy, and don't be afraid to trade the ordinary for something spectacular.
What interior designs are trending, and which will bring more value to your home? Take a look.
Natural forms and bold silhouettes
Arches, circles, and all things curvy are where it's at for upcoming interior design. Straight line syndrome is a thing of the past, with the best designers opting for organic shapes reflective of nature. Look for curved furniture and soft edges—and don't forget to bring the outside in.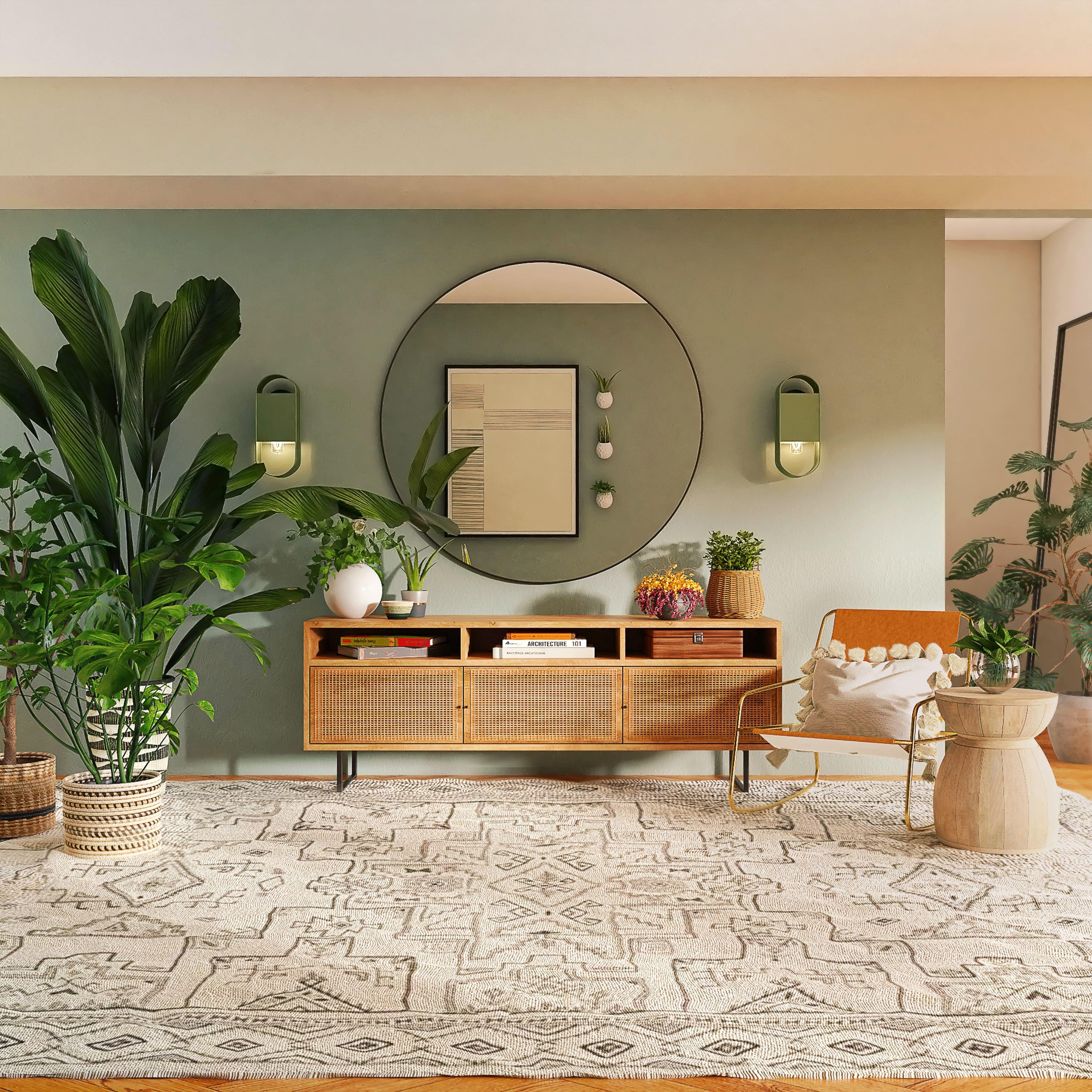 Inspired colors, prints, and textures
It's time to put gray and white in the rearview mirror. These days, bold hues mixed with warm neutrals are taking the driver's seat. Vibrant greens, calming blues, and grounded earth tones lead design current trends but don't be afraid to branch out. Your space is about making your statement, and unless you're thinking of selling right now, the most important part of interior design is that it makes you happy.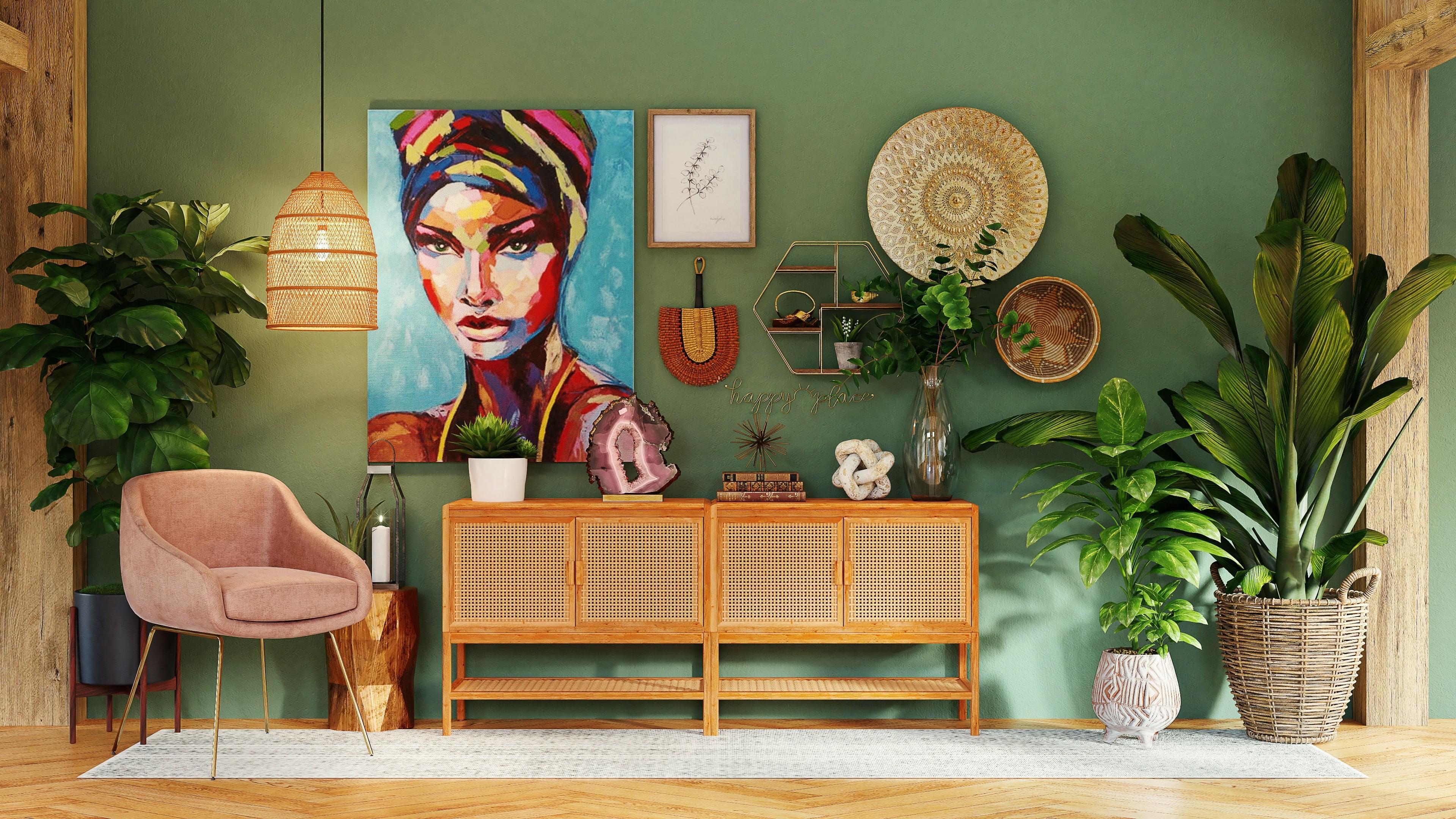 Wondering how to use all that color? Our suggestion is to not confine yourself to the walls. Your ceiling is an oft unexplored canvas for creative expression, while furniture and room accents offer a more flexible avenue for artistic exploration. Adding bold prints in the form of bespoke pillows, rugs, and art can make a personal statement without committing entire paint jobs.
Want to up the luxury factor of your home while you're at it? Integrate those bold colors with tactile textures to create depth. Think anything you can touch. Velvet, leather, metal, wood—whichever blends best with your decor. Mixing textures adds an instant luxury feel to any room, building interest, contrast, and a full experience for the senses.
Astounding attention to detail
The most challenging part of creating joyful art is editing. How do you choose which wonderful things stay and which go? Use your instincts, and pay attention to the details. Curating custom details in interior design will make a bold statement and elevate sophistication. Need some ideas? Try:
Unique cabinetry hardware

Noteworthy outlet and light switch covers
One of the best ways to create a truly spectacular vision is to use unique pieces. Where do you find one-of-a-kind pieces of furniture and art? Try furniture shopping with local artisans and commissioning art from local artists to create something special. You'll get a piece that's beautiful, unique, and just for you. Shopping locally also includes the benefit of supporting your neighbors and Raleigh's local economy.
Not sure where to find local artists? Here are a few highly rated furniture builders right here in Raleigh:
If you're looking for art from Raleigh artists, try local galleries such as:
How does cutting-edge interior design add value to your home?
If you're thinking of selling soon, it's best to update your design with people-pleasers and current trends in mind. Right now, that means curves, natural accents, and down-to-Earth colors with lots of life.
Not sure how to proceed with your interior design update?
Let the Coley Group help. If you're thinking about selling but your home isn't quite market-ready, our Compass Concierge program is for you. We'll start with an assessment, go over your needs, and manage the entire renovation project for you. Compass Concierge is the fast, easy, transparent way to maximize your home's value at no upfront cost to you.
Interested? Fill out the form below to get started.
And when you're finally ready to get your home on the market, let us help. Schedule a call with us today to get the ball rolling.