When will home prices fall? When will home inventory rise? What is going on with mortgage rates? These are the questions we get every day, and we understand how difficult following the real estate market can be. If you're trying to buy or sell a home, headline after headline about huge market shifts can be stressful!
But don't worry; market changes are normal. With the right expert by your side, you can navigate them like a pro and still achieve your real estate goals. To get started, let's look at four recent market changes in Raleigh and break down what they mean.
1. Mortgage applications have fallen.
Since mortgage rates rose, mortgage loan applications have fallen dramatically. How much? To their lowest level in over 20 years. In late July, Joel Kan of the Mortgage Bankers Association said, "Mortgage applications declined for the fourth consecutive week to the lowest level of activity since February 2000." According to WRAL 5, lenders in the Triangle are seeing a slowdown in the Raleigh housing market as a result.
Why are rising interest rates slowing the housing market? Because they mean significantly higher costs for buyers. If you bought a house a year ago for $800,000 with 20% down at a 3% interest rate, your monthly payment would be around $3,290. That same purchase at a 5% interest rate gives you a payment around $4,025—a 22% increase. Couple that with rising costs of living due to inflation and it becomes clear why many buyers have been priced out of the market.
2. Home inventory is on the rise.
Because competition for homes has fallen, home inventory in Raleigh is finally starting to grow. It's risen an incredible 248%, from 806 active listings in April to 2,805 in July. It's still far from what's considered "normal" or balanced, which is a six-month supply of homes on the market at one time. However, rising inventory is an indicator that the Raleigh real estate market has changed from the extremely competitive seller's market we've been navigating since 2020.
We're not in a buyer's market yet, and due to population growth and the Triangle's desirability, it'll likely be a while before the housing shortage eases. But buyers who haven't been priced out of the market by interest rates have more choices, which means a more level playing field across the board.
3. Homes are sticking around longer.
In May 2022, the average Raleigh home sold after six days on the market. In July, that number was up to 12 days. This may not seem like a huge jump, but it represents a 50% increase in time spent on the market—which is a clear indicator of a changed real estate landscape.
Why are homes staying on the market longer? Because fewer home shoppers and higher inventory mean that buyers can take more time choosing. Inspection contingencies are coming back, and buyers no longer have to make an all-cash offer over asking to secure the first home they tour. Sellers will need to make sure their homes are in peak condition and work with an expert real estate agent to stay competitive.
12 days is still short of the 30-45 day average timeline that indicates a balanced market. But as inventory rises and buyer competition remains lower than in recent history, we can expect this time to lengthen further.
4. Price reductions are becoming more common.
Across the U.S., one in seven real estate listings saw a price reduction in June. That's almost double the figure from June 2021—and in Raleigh, the difference is even greater. According to WRAL TechWire, 25.9% (about one in four) of Raleigh homes for sale had their asking prices cut in June 2022. That's nearly five times more than in June 2021, when only 5.5% of homes had their prices reduced.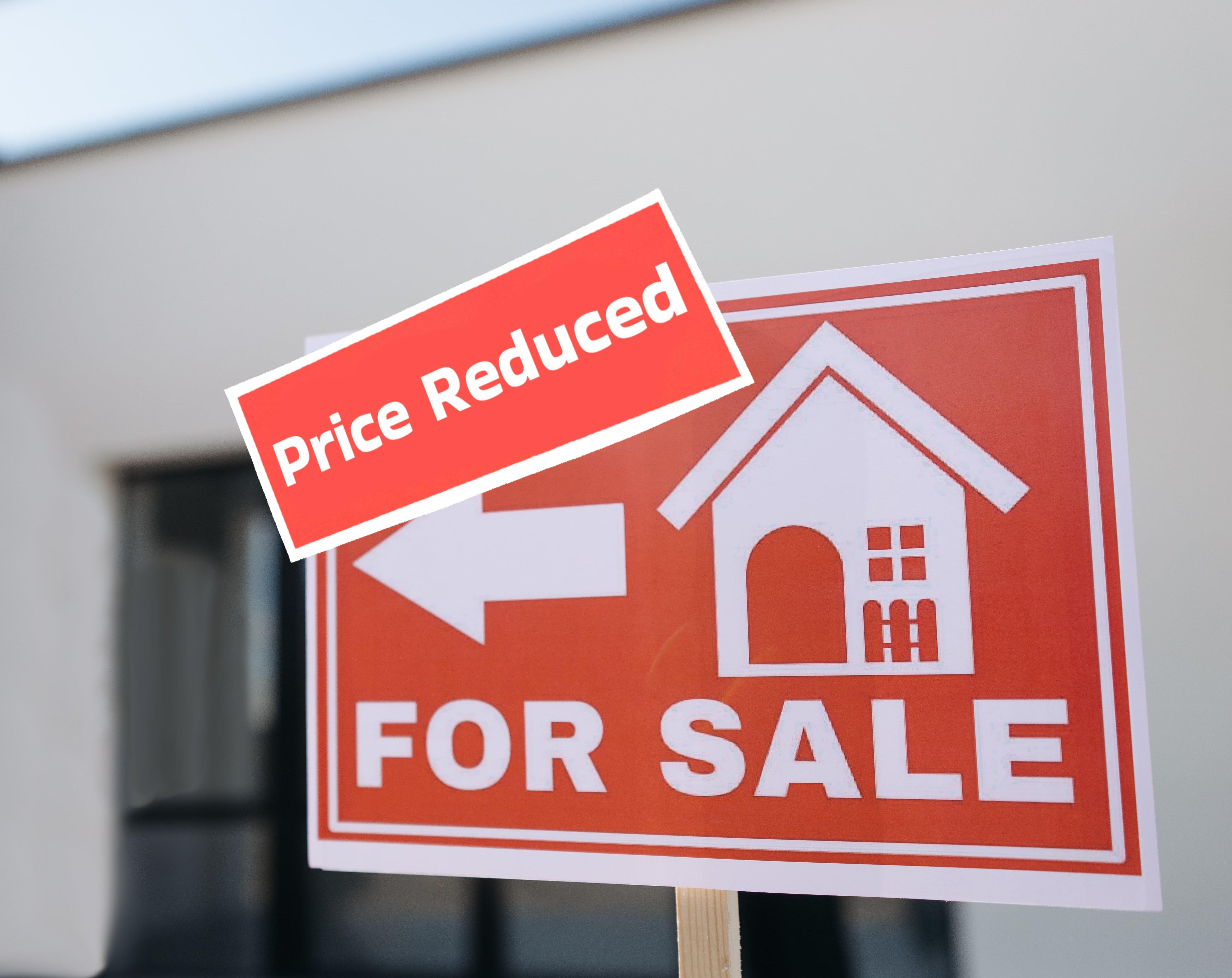 Do price reductions mean the market is crashing? Not exactly. Raleigh saw record-breaking home value appreciation during the pandemic, with double-digit rates that far exceeded the national norm. What we're experiencing now is a market correction, with prices rebounding toward something more sustainable.
Will they fall all the way to pre-pandemic prices? Probably not. While the real estate market has changed from 2021's extremes, Raleigh's economy has grown significantly since 2019 and the area has become more attractive for all types of homebuyers across the country. That equates to a demand for housing—which drives prices. Values are still rising; they're just going to do so at a more sustainable pace.
Ready to navigate a changing market?
Whether you're looking to buy or sell, navigating a shifting real estate market can be tricky. The best way to do it is to work with someone who knows the area, the industry, and the market inside and out—and who has your best interests at heart.
Not sure who that is? Meet the Coley Group. We're passionate, collaborative, and committed to meeting your needs. We've been licensed in North Carolina since 2000, so we've navigated the most extreme highs and lows in the Triangle real estate market. With our experience and knowledge, you can make your real estate dreams a reality.
Relax. Finding your dream home in Raleigh is just a phone call away. Schedule a call with us today and learn how we can help you on your journey.